CAMP XLC Nanotech Crampons – Semi Automatic
Posted on February 26, 2015 by AMGA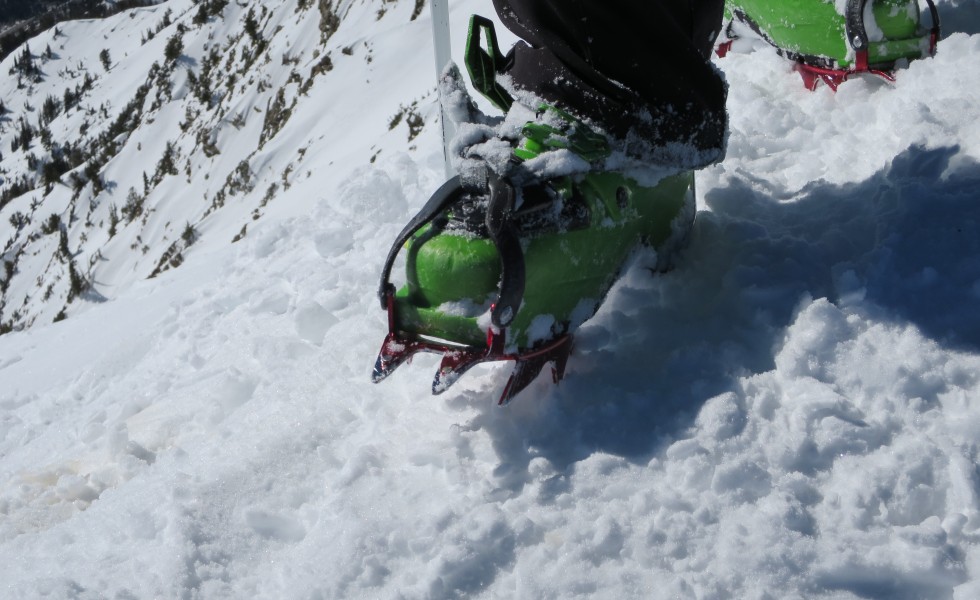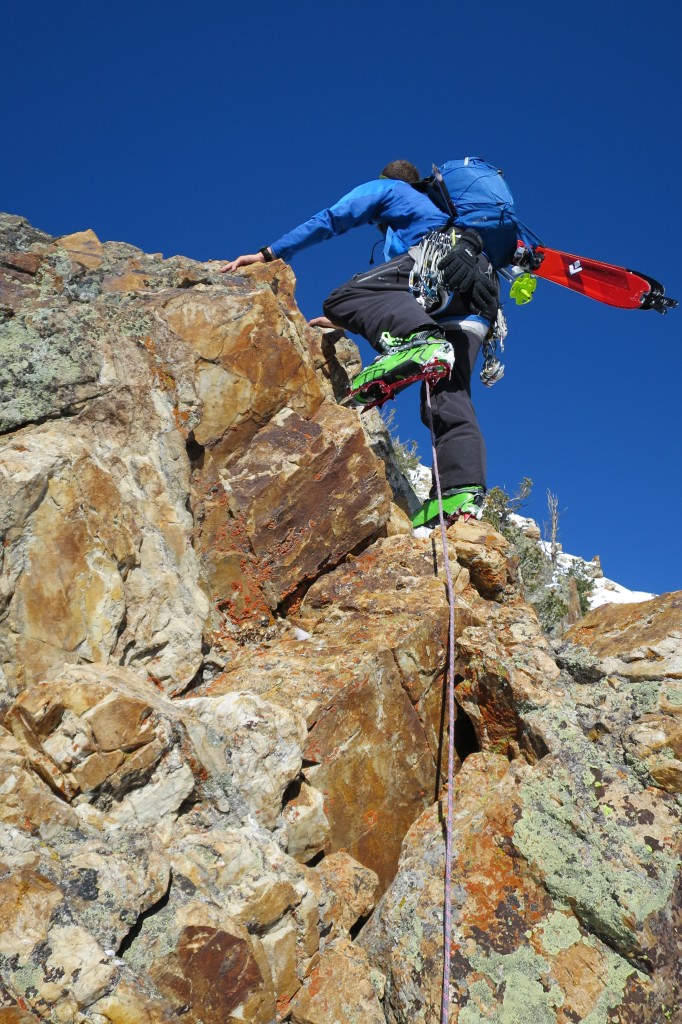 This is the first in our series of reviews on CAMP USA's Nanotech models. Text & photos by Jonathon Spitzer
I recently used and will continue to use the CAMP XLC Nanotech Crampons – Semi Automatic for a variety of mountaineering-type activities such as ski mountaineering and general mountaineering. I tested these crampons out on a ski mountaineering objective in the Wasatch Range in Utah. We climbed a 3,000' alpine ridge route on the South Ridge of Mt Superior.
The XLC Nanotech is a great product, ideal for many of my guiding objectives. I like lightweight gear, so that I can save my knees and back; these crampons are definitely lightweight, weighing in at 678 g. The addition of the steel front points is also advantageous for guiding as it provided me with a little more security on steeper terrain and in firmer conditions. The semi-automatic binding ensured that I have a perfect fit on the majority of my boots.
I haven't had the opportunity to test these crampons out in too many guiding and recreational situations, but I believe they would be excellent for both. I can definitely see myself using these crampons on a personal climbing trip in addition to using them for guiding days. I would certainly use them while guiding in the Alps, Pacific Northwest, and expeditions around the world.
These crampons performed well on steep snow and rocky ridges. They were very easy to adjust to my boots and they fit on my ski boots very securely. The webbing strap was easy to adjust with gloves on as well. The only issue I have with the product is that the zipper on the crampon case already broke, which was kind of disappointing because the case is nice and lightweight.
I am impressed with how light the crampons are, but also how sturdy they feel once I put them on my boots. They also pack into a very small case and don't take up too much room in my pack. While I haven't gotten a chance to thoroughly test them for durability they seem like they will hold up well for numerous rugged days in the mountains.
Overall I really liked CAMP USA's XLC Nanotech Crampons – Semi Automatic. They are simply but perform great and are easy to use. One of the best features was how easy they were to adjust to my ski boots. Typically crampons are hard to adjust to ski boots; these fit perfectly right away.
Features
Sandvik Nanoflex® stainless steel reinforcements on the front points (**Reviewer's note: This feature added extra security to the crampons while front pointing in firm conditions.)
3-D pressed frame maximizes strength and performance
Semi-automatic bindings fit most semi-rigid mountaineering boots
Tool-free size adjustment
CC4u wear indicators on the side points show when it is time for replacement
Optional Vibram® anti-balling plates (18106 – sold separately)
Specs:
678 g, 23.9 oz
ID: 180002
Size (Eur): 36-48
Points: 12
Frame Material: 7075 Aluminum / Nanoflex® Steel
Antibott: Optional
Binding: Semi-Automatic
$199.95 USD