Reflections on the AMGA Nominations Process: A Call to Action!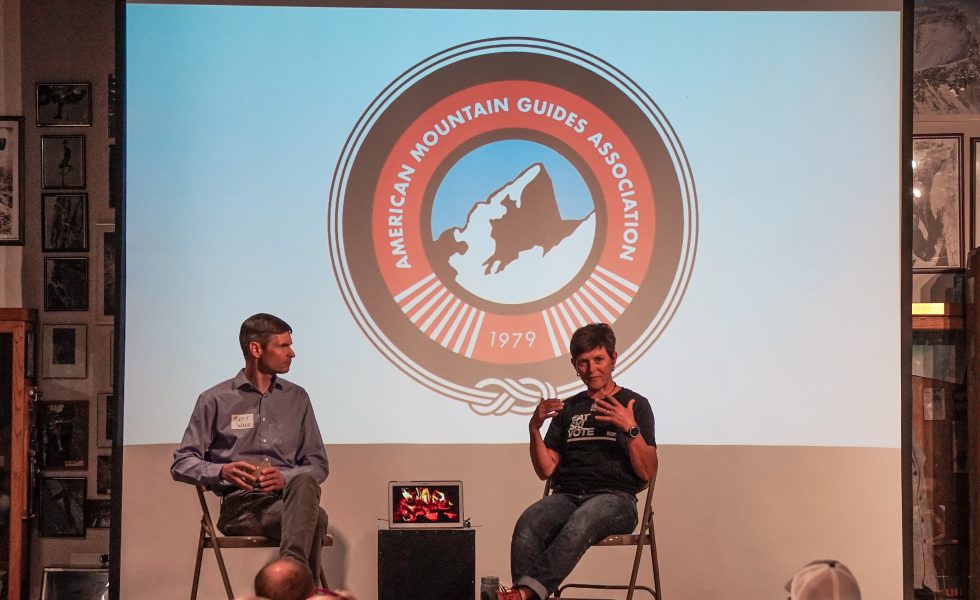 By Lyra Pierotti
Diversity, Equity, Inclusion Ad Hoc Committee Chair & Board of Directors Members
As we pass the peak of our busy summer guiding season and look to the fall, we approach another election season for the board of directors of the AMGA. We will be voting in just two months (early October!) and hearing from candidates in the weeks beforehand about the ideas, passions, experience, and the expertise they can bring to the organization.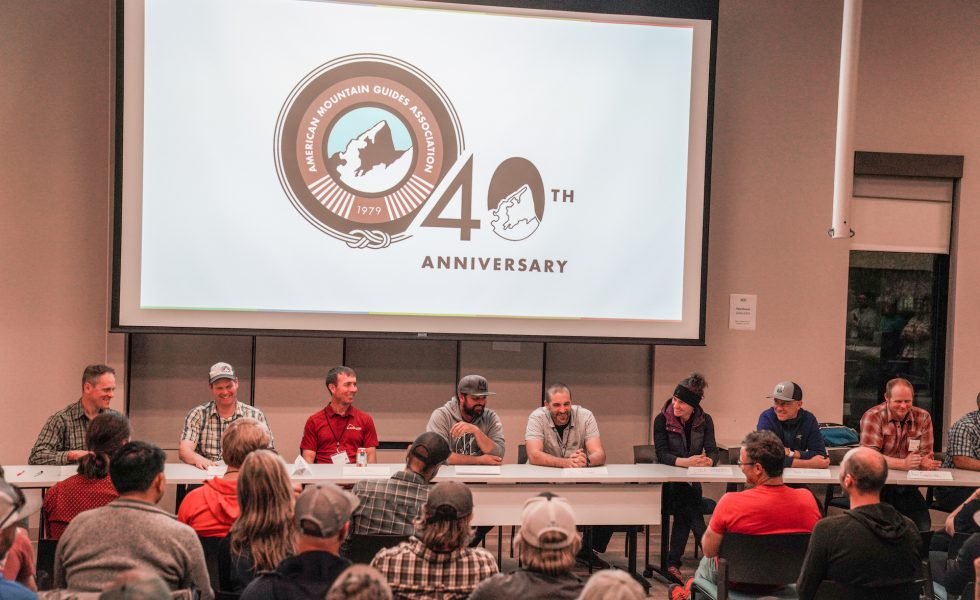 The year 2020 has been a challenging one on two fronts. The global pandemic has created financial uncertainty for guides, and for our organization. And the Black Lives Matter movement and recent protests have highlighted our nation's systemic racism, underlining the imperative that the AMGA be proactive in matters of diversity, equity, and inclusion (DEI) in the culture and profession of guiding and climbing instruction in the U.S. It is with all of these things close at heart that we must all look to the future of our organization and deeply consider the power that each of us holds, as a voting member of the AMGA, to steer our organization.
Two years ago, I received a phone call from AMGA board member Jason Martin. He called to let me know that my name came up in the nominations committee, and I had been identified as a potential candidate for the board of directors. As a 30-something white woman solidly conditioned to be pleased when people indicate that they like me, I was, of course, flattered. 
I was also really surprised. I had held the AMGA at a distance for several years of involvement as a student, just quietly working away. As I spoke with Jason, the idea rolled around in my head: Does this feel safe? Do I have the time to give? I'd always thought of a board member (of any organization or company) as someone with more financial security or wealth–if not to donate to the organization, then at least to cover travel expenses and soften the blow of lost work to attend meetings and donate time. But this was my community, full of friends and colleagues, and given that they asked, I settled quickly on my decision. They're telling me they want me at the table. I can do that. I can fill that spot. Besides! If it ends up being too much, I know how to trim expenses and I can move back into my van!
That year, the AMGA had started offering a small travel reimbursement to board members to help offset the cost of attending meetings. This helped seal my decision to run: I could now afford it. But the decision also came after years of observing the organization. The inclusivity work already underway had started to improve my educational experiences little by little. Back in 2015, we had started taking action and establishing inclusivity working groups in our organization. First, there were separate listening sessions for men and women at the annual meeting to help us figure out why we didn't have more women guides in the organization. Then, there was a presentation on unconscious bias at the annual meeting, and the Instructor Team started undergoing annual DEI training. For me, the changes had become palpable. At this point in the AMGA's growth and evolution, I felt safe and welcomed as a white woman. 
I was elected in 2018 and immediately asked to chair the ad hoc DEI committee, with no expertise other than my lived experience as a white woman. Even with all the unknowns ahead, it felt like a great fit and is a position I am honored and inspired to hold–until we elect a board member who can contribute an even more diverse, intersectional lived experience and is willing to take on that role. 
Two years later, the DEI committee strives to be a resource for the organization. And we continue to evolve under the new strategic plan laid out by our executive director, Alex Kosseff and the board at the 2019 annual meeting. As dry as board work might seem–I certainly assumed it would be–reading this document and listening to Alex present the vision for the future of our organization really inspired me.
This year, I also joined the nominations committee. Circling back on my relatively recent experience with it, and building upon the knowledge I've gained from working with the DEI committee, I realized that my own experience, while it felt empowering, was far from representative. The board had been looking to diversify its members and, as a white woman, I was a fit for diversity at that moment in time. Less visibly obvious, I brought an additional awareness around class due to my own lower middle class background. This intersectionality, the overlap of my gender and class background, helps me to represent some of the disadvantages associated with these social categories but limits me from effectively representing someone who is not seen as white—something we need to better represent at the AMGA.
 This is where we hope the membership can help. Is there someone in our community who you think would make a great board member? It's not light duty, but it is certainly rewarding. Board members serve on committees, represent the AMGA, and work together to help the organization keep on course with the mission, vision, and strategic plan. They are expected to attend three meetings per year for their three year term and are encouraged to run for a second term. 
If you have a possible candidate in mind, get your nomination in by August 10th! This simple acknowledgement, showing someone that they are seen and appreciated, just might inspire a future leader in our organization.