Lisa Van Sciver reflects on her scholarship-funded Rock Instructor Course
Posted on February 23, 2014 by AMGA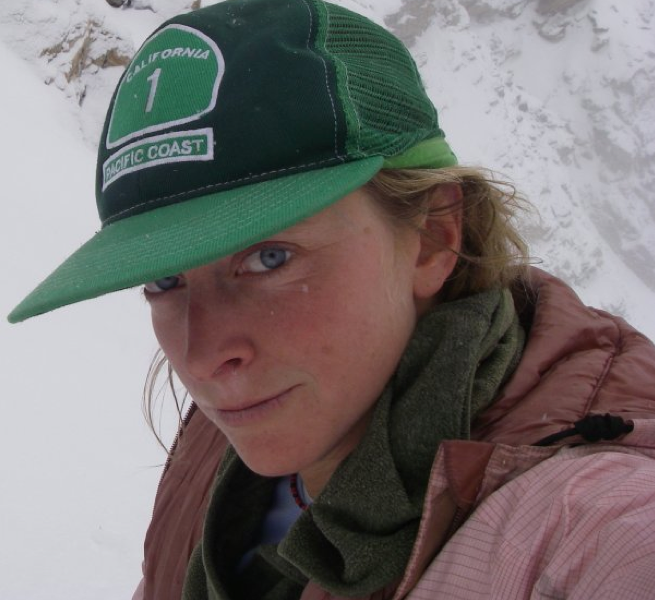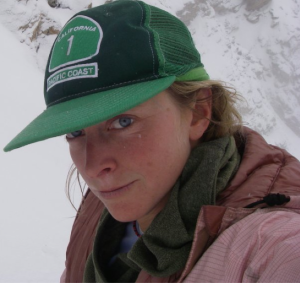 Lisa Van Sciver received the 2013 Julie Cheney Culberson Educational Fund, which paid for her Rock Instructor Course
I began this year's guiding season with AMGA's Rock Instructor Course. This course offered me ten days of learning and working with others to enhance my guiding skills. The instructors offered a wealth of knowledge and constantly looked for opportunities to give us new skills. During my five years of guiding this was the first time I ever had someone so intently watch and evaluate my guiding and climbing techniques. The sport of climbing and the career of guiding are very personal pursuits and often performed in a solo environment. When guiding and climbing I always attempt to evaluate myself and reflect on the day's events, but it is only my perspective. I felt the opportunity to have someone like Tom Hargis, with three times my experience, apply his knowledge to my techniques made the learning experience very rewarding and beneficial.
After completing the rock course and just before heading into the Alaska Range, I learned I was lucky and had received The Julie Cheney Culberson Educational Fund for my 2013 course. As I researched Julie's Educational Fund I was once again reminded no matter how good you are, things can always go drastically wrong. Taking this course and learning from the instructors enhanced my skills and developed my thoughts on the potential hazards surrounding us. These new skills will help me be a more efficient and dynamic guide in the mountains. While working with a group of skilled climbers during the RIC we each had different insight regarding the same risks and hazards. Thinking of Julie's skills and so many great, late climbers, I am reminded that on high angle terrain, the unwanted could occur very quickly;  one slip, one rock fall, one small action has the potential to cascade into a very dangerous event.
While learning about Julie Cheney Culberson I found a woman much like myself, a woman who thrived in the mountains and shared that passion with her loved ones, a woman who explored avalanche terrain and big snowy mountains, a woman who followed her mountain sense to extreme places only to return time and time again. Learning Julie's story has made me proud to receive her grant and made me proud to be a female climber. I will carry her story with me up climbs and into future courses; I honor her loved ones for creating a fund to keep her name alive in a field that is so important to all of us.
Receiving this grant has not only offered me financial support, but also emotional support. To step into a new program with confidence and a dynamic attitude for learning is not always easy. I am encouraged by this support and by all that this grant represents for strong female mountaineers. I am inspired to further pursue AMGA courses. The Rock Guide Course brought together a wonderful group of individuals, in an opening learning environment, and we shared safe, efficient guiding techniques. Thanks to the Julie Cheney Culberson Educational Fund for making my 2013 Smith Rock RIC even better; and thanks to the people who awarded it for supporting and believing in me.