LGBTQIA2S+ SPI Course by Mountain Hardwear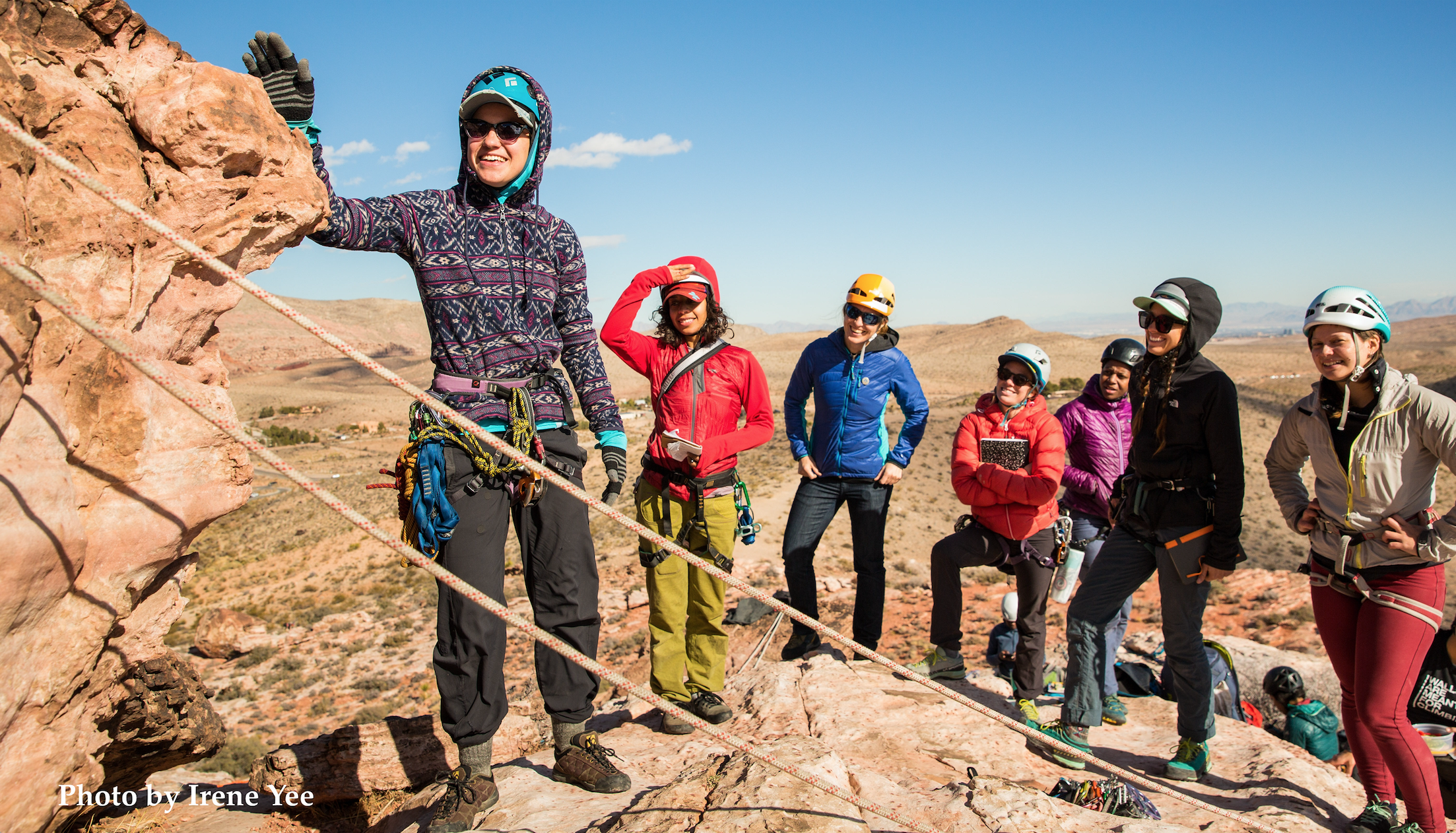 In collaboration with Mountain Hardwear and guidance from Lila Leatherman at Lamella Consulting, this course offers a unique opportunity to learn in a queer and trans centered learning environment. From our SPI Provider to students, this course aims to create an entry point for future instructors and guides. We hope to continue to increase the visibility and mentorship of LGBTQIA2S+ guides and instructors, this is just a small piece of that puzzle.
Learn from AMGA Rock Instructor and SPI Provider, Sean Taft-Morales. This three day course will not only cover the traditional SPI curriculum, but will include a facilitated evening with our community partner, Nikki Smith. The course is scheduled to take place in Joshua Tree, CA from October 2nd to the 4th but is subject to change.
Applications open June 1st and close July 20th. Limited spots.  Current AMGA membership and two part application are required in order to be considered.
Who can apply to this course?

This course is designed for anyone who identifies as a member of the LGBQTIA2S+ community and meets the pre-reqs.

How do I apply?

Application process will open June 1st, before then please make sure you have:

Current professional membership ($80)
Climbing resume
Meet the pre-reqs

What are the prerequisites for an SPI Course?

Prerequisites:

You are a Professional Member of the AMGA.
You have a genuine interest in rock climbing and instructing novices on single pitch crags.
You are at least 18 years old at the time of the course.
You have at least 12 months prior climbing experience.
You are an active climber with traditional lead climbing experience (leader placing pro).
You have led a minimum of 15 traditional rock climbing routes (any grade).
You are capable of comfortably climbing 5.8 while on a top rope.

The above prerequisites are absolute minimums. Without having at least this amount experience you are unlikely to make best use of the training.

How will applications be reviewed?

Applications will close on July 20th and will be reviewed anonymously by our review committee. All application will be reviewed as long as they submit the application via My AMGA account and the additional scholarship application.

Are scholarships provided?

Yes, we will provide a full scholarship to five participants for this course. They will be chosen via our review committee. Thank you to our sponsor, Mountain Hardwear, for providing these scholarships.