American Mountain Guide/IFMGA Guide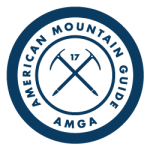 Do you want to be a professional guide who can work in any type of terrain, anywhere in the world? The AMGA's American Mountain Guide Certification is the highest level of credential attainable by a professional mountain guide, and is an achievement recognized in more than 20 International Federation of Mountain Guides Associations (IFMGA) member countries. Our program includes three certification streams: Alpine, Rock, and Ski. Complete all three disciplines, and become an American Mountain Guide, able to work wherever IFMGA Mountain Guides are permitted.
To achieve this certification:
You must have 86+ days of training with the AMGA
Current CPR Certification
Current Wilderness First Responder (WFR) Certification or higher that meets the Minimum Guidelines and Scope of Practice for a WFR
You must have avalanche training for the professional mountain guide as outlined in the section for each discipline.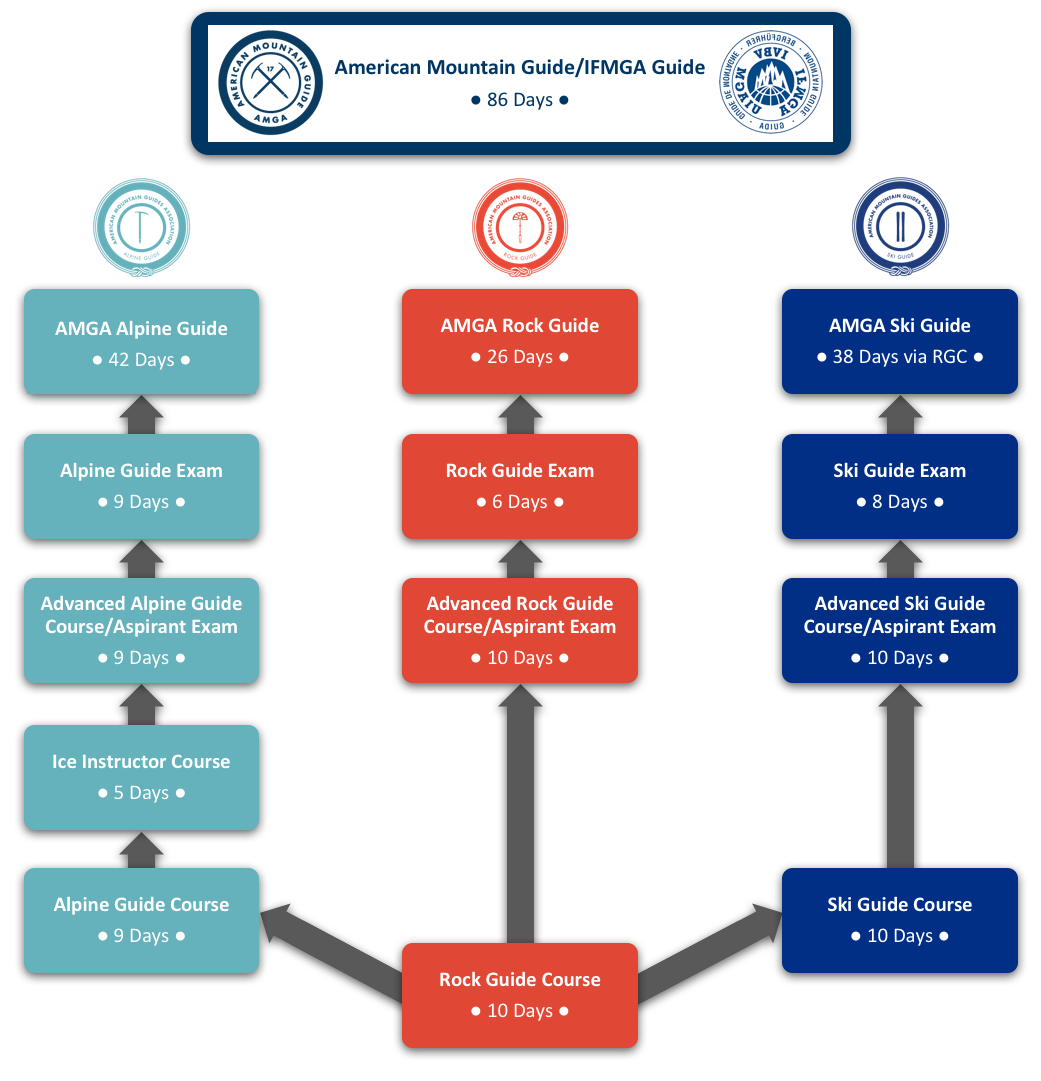 How to Begin
Climb and/or ski as much as possible! The ticket to becoming a mountain guide is to become accomplished in these sports, take courses from a reputable guide service or climbing school, or hire a certified guide for private instruction.
Pursue training and certification. All credible professions require formal education or training and proof of competency. AMGA courses, assessments, and exams give you that credibility by guiding you through the entire process of becoming a professional mountain guide. Start with the Rock Guide Course (RGC) and then move through the continuum to practice in more demanding terrain and learn more sophisticated skills and techniques. Both the RGC and the Ski Guide Course (SGC) provide foundational skills knowledge upon which to build your guiding career.
Seek out a mentor.  Talk to guides and climbing instructors. Observe them at your local crags.  Check out their equipment, their interactions with clients, and the techniques they use that differ from recreational climbers.