Membership & Benefits
Climbers are an irreverent bunch. Organizing them is about as easy as picking up scattered marbles with chopsticks. Extraordinarily, the AMGA has successfully implemented its vision of standardizing the guiding profession across America's vast and wild climbing and ski mountaineering community. How did we do it? We are and have always been the experts in the business of being a guide. And, our focus from the beginning has been on serving and representing you—our members.
By becoming an AMGA member, you are joining a team of guides who share similar professional goals. As an organization, the collective voice of your profession is strengthened and the momentum of your craft accelerated. Clients, land managers, and outdoor industry leaders look to the AMGA for excellence, support, and viable solutions. By joining the AMGA, you become a part of the future of guiding.
Become part of the American Mountain Guides Association in one of two ways:
Professional Membership – This includes any professional who is enrolling in our Climbing Wall Instructor, Single Pitch Instructor, or Guide Track programs or who is affiliated with an Accredited Business;
Supporter Membership – Whether you are a client, or simply someone who loves being a part of and contributing to the success of America's dynamic mountain community. This membership is donation based and 100% tax deductible.
Professional Member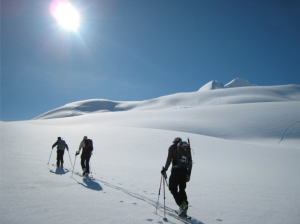 Become a Professional Member, and take your first step toward being an important part of the guiding, climbing, and skiing community. This membership opens the door to a plethora of educational and networking opportunities. It also allows aspiring guides to take those next crucial steps toward becoming full-fledged guides. Network with like-minded individuals, and start the training process toward becoming a certified climbing instructor or guide!
All Professional Members pay an annual fee. If you hold a certification through the AMGA, there will be an additional fee for your highest level of certification. Find the Table of Membership and Certification Fees here. These ensure that your AMGA certification is valid and gives you the ability to use and access the respective affiliate trademarks and logos.
Benefits:
Qualified members will have access to generous Pro-Purchase discounts from our corporate partners.
Be included in a network of outdoor professionals and guides
Bi-annual AMGA's new publication, GUIDE Bulletin
Monthly AMGA E-newsletter and updates on important issues in guiding as they arise
Access to AMGA member merchandise page
Certified members will be displayed on our hire-a-guide page
Invitation to attend the AMGA Annual Conference and professional development clinics
Eligibility to apply for AMGA climbing instructor level courses (CWI and SPI) and Guide track programs.
Access to Tech Videos from our AMGA Instructor Team
Receive special promotions from corporate partners
Take advantage of the AMGA's extensive advertising, which directs potential clients to the place on the AMGA website where they can review and hire-a-guide
Qualified members can actively participate in our governance process.
Collaborative Advocacy Work on a National Level
Become a Professional Member here!
Supporter Member
Support  the  only organization  that  has  spent  the  last  30 years  inspiring  and  supporting  a  culture of American  mountain  craft. The Supporter contribution is 100% tax-deductible and begins with a minimum $50 donation. This includes our biannual GUIDE Bulletin publication, monthly e-newsletters, and updates on the guiding profession and the AMGA. Your support is instrumental in accomplishing the mission of the AMGA and bringing awareness to professional guiding in the US.
Become a Supporter Member if: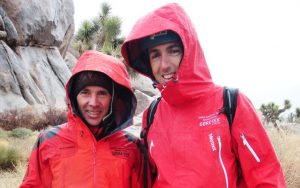 You want to become  part  of  a  network  of professional  guides who  have  the  knowledge to  ensure  that  clients thrive in the vertical wilderness.
You promote and hire guides to take you out on your adventures.
You aren't taking programs with the AMGA.
You have taken AMGA programs, but are no longer using your training and/or certification and still want to support the AMGA.
**NOTE: Certifications and training levels are not valid at a supporter level. Supporter members are not eligible to vote in AMGA elections, even with prior eligibility to vote with the appropriate training and certification levels.
Become a Supporter Member here!
To join the AMGA, please follow this link. If you need assistance or more information, please call 303.271.0984.