AMGA Single Pitch Instructor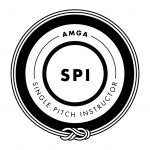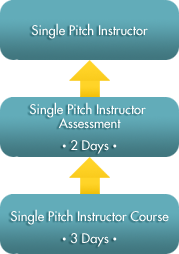 The Single Pitch Instructor (SPI) Program teaches climbing instructors to proficiently facilitate and instruct the sport of rock climbing in a single pitch setting. The SPI is the only internationally recognized single pitch climbing instructor certification program in the United States. It was developed to fit in the AMGA Rock program. Benefits:
It significantly improves the instructor's skill sets and integrates into the next level of training, which includes the AMGA Rock Guide Course and the Multi-Pitch Instructor certification.
The program is for current, active rock climbers who have a real desire to teach rock climbing to novices in a single pitch setting.
The SPI Course is a 27-hour training course that normally runs as three consecutive nine-hour days or day classes with evening sessions.
The SPI Assessment is a minimum of 16 hours run over a two-day period.
Certification lasts for three years as long as the candidate keeps current AMGA Membership and First Aid Certification.
After three years current SPI's can re-take the SPI Assessment to regain the SPI certification.
Taking any higher level AMGA Course also recertifies the SPI certification for another three years.
How to Apply
Step 1: Join the AMGA (or log-in to your existing account)
Step 2: Apply to Your Course or Assessment
Sign in to your myAMGA account.
Click the "Apply for a Program" tab.
Select the discipline and course type you are applying to.
Select the specific program you are applying to and click "apply."
Confirm your prerequisites.
Schedule
NOTES: 
1. Click on the direction icon in the Dates column to arrange courses in chronological order.
2. Click on the blue information icon in the Code column to get contact information for the Program Provider.
3. Consider contacting the Program Provider directly prior to applying. They are your direct resource for program related questions regarding the application process, prerequisite requirements, and logistical details.
4. Interested in an AMGA Affinity Program?