The Craig Luebben Education Fund
 Sterling and the AMGA present
The Craig Luebben Education Fund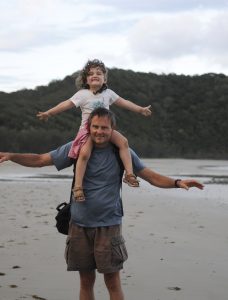 Craig Luebben was so many things to the people in his life; teacher, father, mentor, guide, partner, husband and friend. He was an exceptional AMGA Instructor Team Member, Certified Rock Guide and long-time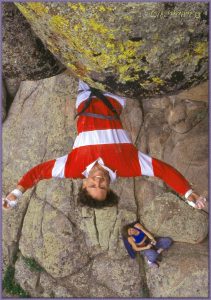 Sterling Ambassador. In August of 2009, when he died in the North Cascades National Park while preparing for a guide exam, the climbing world suffered a tremendous loss. As climbers and guides, we know the risks that we take and how it is truly worth it to live our lives as our own. Through the routes he left behind, our memories and the stories we share, Craig will continue to inspire and teach us.
In 2016, Carolyn Brodsky, President of Sterling Rope and long-time friend of Craig's, engaged the AMGA in a conversation about starting this fund to honor Craig in a way that pays forward what Craig meant to Sterling, AMGA and the sport of climbing.  She donated $2,000 personally to get this fund started and committed an additional $2,000 from Sterling as matching donations to help inspire others to contribute. Her initiative and push to create this fund further demonstrates just how influential Craig Luebben was to the people around him.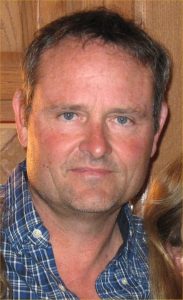 We are proud to continue Craig's legacy of education with The Craig Luebben Education Fund, an endowment fund that will provide scholarships for future generations of American guides. These scholarships will help cover costs for AMGA Guide Certifications, specifically the Rock Guide and Rock Instructor exams.
To build the fund into a successful scholarship, our fundraising goal is $25,000 the end of 2018 and $50,000 by 2019, the 10-year anniversary of Craig's final climb. In addition to Carolyn's initial contribution, Sterling Rope will match dollar for dollar on the first $2,000 of donation to the fund.
"Be kind, be strong, be happy, and try hard." – Craig Luebben
Donate to the Craig Luebben Scholarship Fund
Side Note: The cost to become a Rock Instructor is about $5400 in tuition and fees. When you add travel, room, board, training time, avalanche and medical certifications, the cost just about doubles. The cost to become IFMGA/AMGA certified is over $30,000.