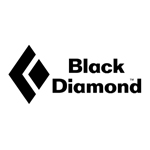 The AMGA would like to thank Black Diamond for sponsoring the Rock Guide Exam.

The goals of the six-day Rock Guide Exam (RGE) are to assess and certify rock-climbing guides at the AMGA and IFMGA international standards and to further the general education of students.
Format:
During the exam you are expected to carry out guiding assignments given by the examiners. You serve as guides to the examiners and to the other participants on routes chosen for their complex guiding challenges. While acting as the guide, you are responsible for route planning, client orientation, risk management, and normal guiding practices. Route assignments and client profiles are usually given the night before. You are responsible for obtaining information about the assigned route as well as alternative routes if the original objective proves infeasible.
Expectations:
The longer routes (Grade IV and V) undertaken on the RGE require proficiency with multi-client belaying techniques, strong application skills, efficient climbing and protective systems skills and quick and accurate transitions. A strong emphasis is placed on expertise in short roping clients.
Assessment Areas:
Screening of movement skills in rock terrain;
Guided days assessment, which includes evaluation in the following nine areas: risk management, client care, technical systems, application, terrain assessment, movement skills, mountain sense, professionalism, and instructional technique.