Aspirant Guide Credential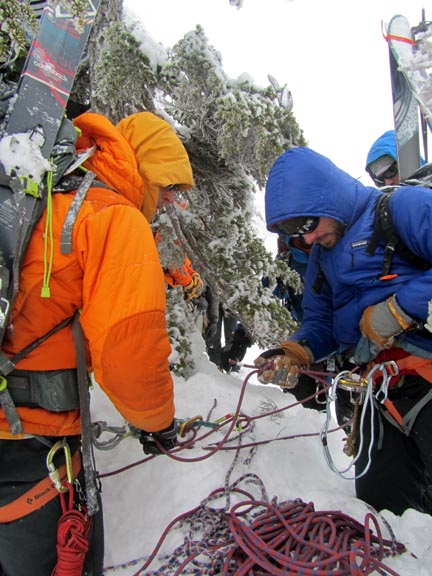 Qualify as an Aspirant Guide, and gain valuable, practical experience working with a more experienced IFMGA mentor guide. The IFMGA designed this credential to supplement your training; it is not meant to replace any required trainings and certifications. But, as an Aspirant Guide, you may work in foreign countries where the local guides associations permit such guiding.
Criteria for Aspirant Guides:
Must be a current member in good standing with the AMGA;
Must have passed the Alpine, Rock, and Ski Mountaineering Guide Aspirant Exams;
Must guide under the supervision of an IFMGA guide. (See definition below);
Must have liability insurance that covers guiding as required by the IFMGA;
Always comply with the varying laws that exist in different countries;
When working abroad, accurately represent yourself and comply with IFMGA and AMGA policies and those of local guides associations.
When supervising an Aspirant:
Supervisor must be an IFMGA Mountain Guide;
Supervisor and Aspirant must be in reasonably close proximity for the majority of the climb or tour (typically the same peak or route);
Supervisor and Aspirant may occasionally become separated as sometimes occurs on an alpine climb, but there must be the expectation that, where practical, the two will be within communicating distance;
On ski tours, Supervisor and Aspirant must be on the same tour, and almost always on the same itinerary;
Occasionally, the party may split—for example where different routes are taken to the same hut—but it must plan to regroup later in the tour;
Aspirants may accompany clients leaving a trip or aborting a climb;
Aspirants may continue the tour or climb if Supervisor decides to accompany a client during exit or descent;
At the conclusion of each guiding day, Supervisor and Aspirant must debrief the guiding;
Aspirants must keep a personal log of the days guiding and list the name of the Supervisor.
Supervisor should sign the logbook and confirm the guiding days and their role as the supervisor;
Aspirant may use his/her own format for the logbook and should list the following items: date, route, range or area, rating/grade, very short description and/or special circumstances, and the supervising guides' name with contact information and signature.
The intent of these requirements is to facilitate coaching, training, and feedback to help Aspirant develop skills. It is not to simply allow guiding business to be conducted by Aspirants.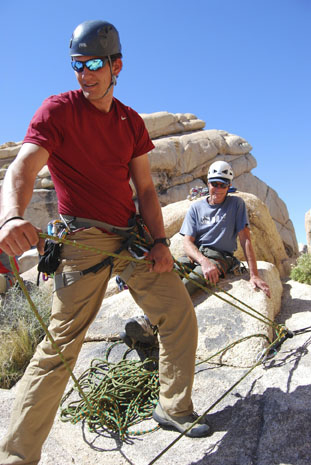 Important information:
Following the lead of most IFMGA countries, people wishing to receive AMGA Aspirant status must pass the Alpine, Rock, and Ski Mountaineering Aspirant Exams.
If you abuse the privilege of Aspirant status, you could lose your AMGA credentials or be subject to other penalties.
The Aspirant Guide Credential defined here is for use primarily in the European countries where local associations permit guiding by foreign Aspirant Guides.
In IMFGA countries outside of Europe, laws and policies may prohibit such guiding.
In some countries there is a legal relationship between Aspirant and Supervisor, and Supervisor may be legally responsible for the actions of Aspirant.
Aspirant guide status is valid for one year and may be renewed if additional AMGA Certification Exams are taken within a one-year period.
Aspirants should contact the AMGA office to obtain their Aspirant ID Cards.