Strategic Plan
This four-point strategic plan, adopted in June 2006 (revised October 2012), is a working document that guides the AMGA's committees and staff in planning their yearly budget.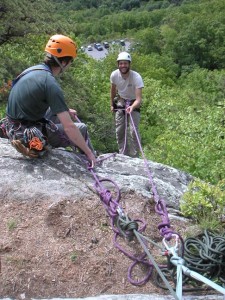 The AMGA will:
Unify the guiding community in the U.S. and within the AMGA by encouraging every U.S. guide to join the organization and by supporting education, certification, and standards for all guides;
Continue to strengthen its education and testing programs by certifying sufficient numbers of guides to meet the needs of land managers and customers;
Improve the benefits of membership by:

Improving access for certified guides and accredited schools;
Making the AMGA an information source for members;
Negotiating group discounts for members (e.g. insurance);
Marketing certified guides and accredited schools.

Continue to develop the long-term financial strength and stability of the organization.