2017 Jim Ratz Memorial Scholarship | Paul Koubek
Posted on May 18, 2017 by AMGA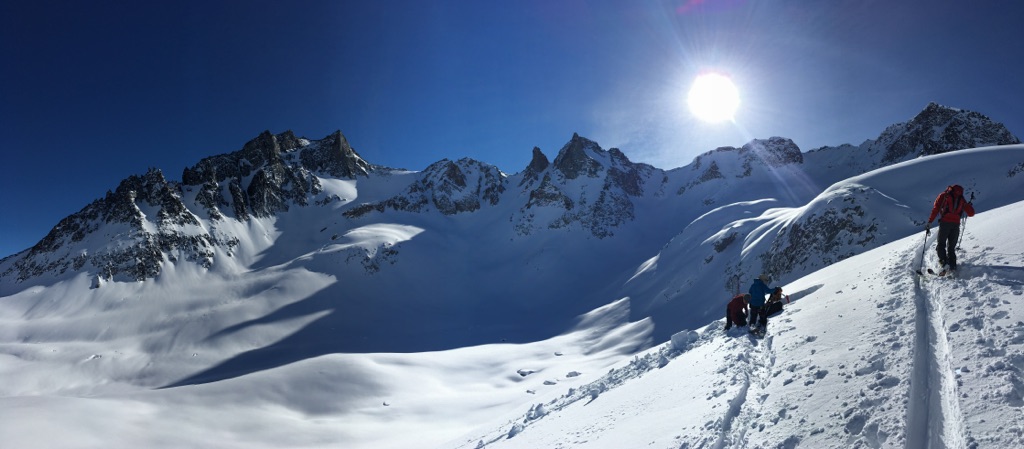 The 2017 AMGA Ski Guide's Exam run by Evan Stevens and Jeff Ward at the Fairy Meadows (aka Bill Putnam) Hut in the Selkirk Mountains of British Columbia exceeded all expectations. Jeff and Evan demonstrated a skill level that well exceeded the expected standard, and conducted an exam that was simultaneously educational and rigorous. Days were long, the setting scenic, the glaciers were complex but navigable, and the powder still good in April!
This exam was made possible for me in part by a Jim Ratz Memorial Scholarship – and on the anniversary of his untimely death, it seems apropos to remember the man.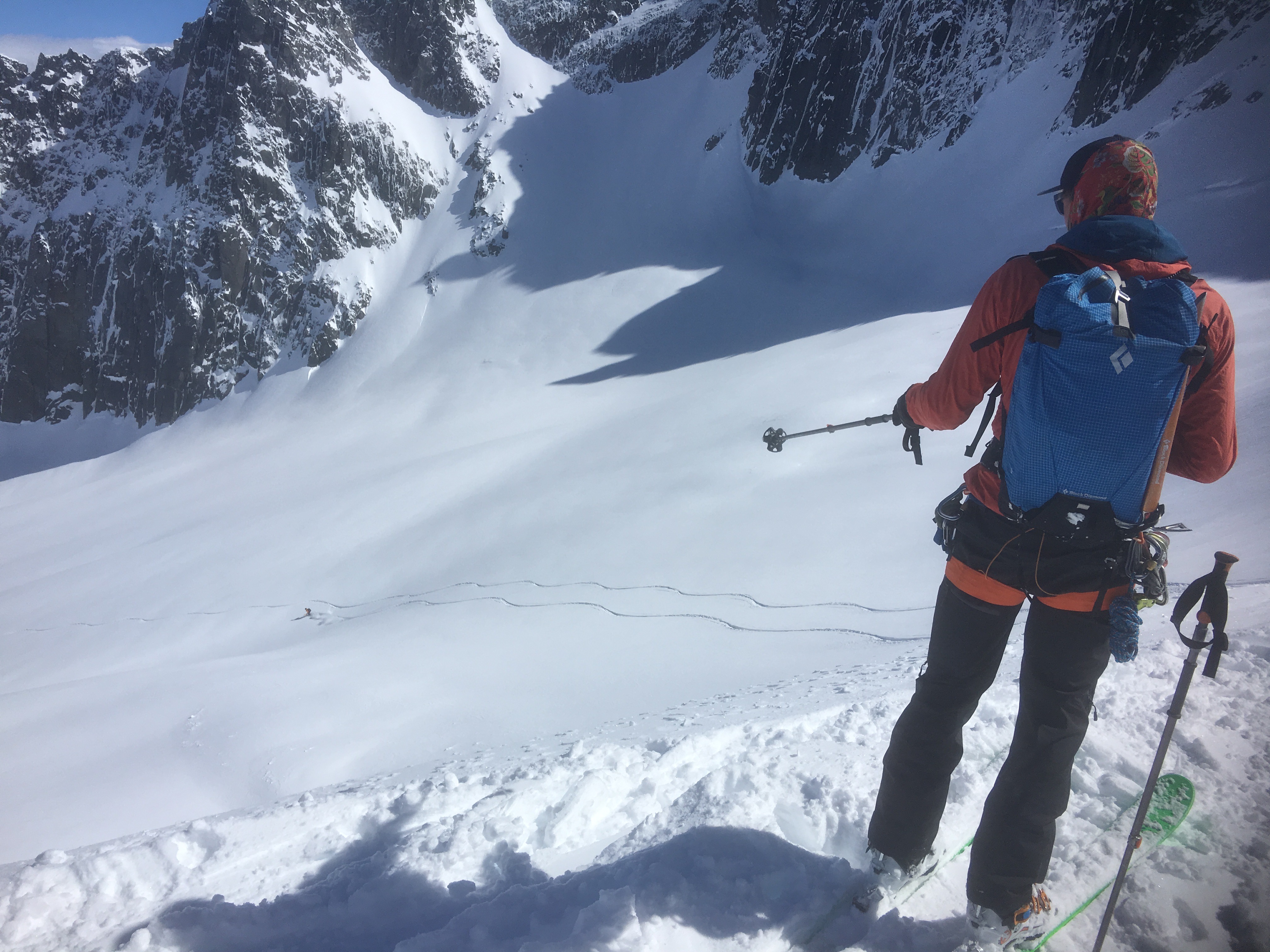 Jim was a climber, mountain guide, educator and activist. He died on May 4, 2005 in a fall at his home crag: Sinks Canyon, near Lander, Wyoming. Ratz, 52, was climbing alone in the canyon and appears to have been rappelling or preparing to rappel when the accident happened, although there were no witnesses and the evidence is not conclusive. Ratz worked as a guide and co-owner of Jackson Hole Mountain Guides. He was a longtime leader of the National Outdoor Leadership School (NOLS) and served as executive director of the school from 1984 to 1995. An active conservationist, Ratz was the founding chairman of Leave No Trace Inc. He also served on the board of directors of the American Mountain Guides Association. Ratz was married with two children when he died.
As a former NOLS instructor and Program Supervisor, the Jim Ratz Memorial Scholarship holds special meaning to me – Thank you to the AMGA for the scholarship, and an additional big thanks to all those guides who have collaborated to create an internationally recognized training program that has pushed me to better myself as a guide!