On the Web: Profiles & Q&A's with AMGA trained/certified guides
We recently combed the Internet to find profiles on AMGA-trained and AMGA-certified guides. We found these links and photos. If you know of other AMGA-trained/certified guides who have had stories written about them, please share them with us by emailing links, stories, photos, and/or videos [email protected]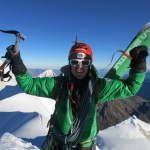 Adrian Ballinger has been living his dream as a climber, skier, and high-altitude alpine guide for over 15 years. He climbed Everest for the first time in April of 2009, and the experience was featured during on the Discovery Channel's show, Everest: Beyond the Limit. He runs a succesfull business making others' dreams of summiting some of the world's most dangerous peaks come true. We've asked Adrian about what inspires him, what scares him, and what motivates him to continue his quest to push the limit, to define new boundaries, and discover the truth within himself.
This article appeared on Climbing.com. To read the full piece, click here.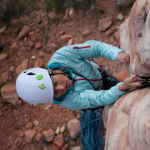 Angela Hawse: One of fewer than 50 women in the world to be a full-fledged, internationally accredited Mountain Guide, Angela Hawse was the American Mountain Guide Association's first female Instructor and Examiner. A fully-certified International Federation of Mountain Guides Association (IFMGA) guide, and AMGA Rock, Alpine, and Ski Mountaineering Guide, Angela has spent the past 24 years teaching, speaking, guiding, and exploring all the world. Angela is a big believer in service projects, and from mountain clean-ups to helping train Nepalese women to guide in the mountains, she is constantly looking for ways to give back.
This article appeared on The Mountain Blog. To read the full piece, click here.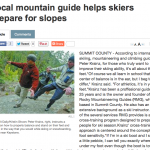 Peter Krainz: According to international skiiing, mountaineering and climbing guide Peter Krainz, for those who truly want to improve their skiing ability, it's all about the feet."Of course we all learn in school that our center of balance is in the ear, but I beg to differ," Krainz said. "For athletics, it's in your feet."Krainz has been a proffesional guide for 25 years and is the owner and founder of Rocky Mountaineering Guides (RMG), which is based in Summit County.
This article appeared in the Summit Daily. To read the full piece, click here.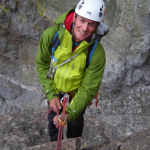 Ian McEleney, 33, is a professional mountain guide with 11 years of climbing and road-tripping experience that has taken him across 16 states and Canada. He climbs rock and ice, from sport areas to alpine rock and big walls. Though he is passionate about most any type of climbing, he finds alpine and big wall routes most engaging, as they offer physical, mental, logistical, and strategic challenges. Ian has been a full time guide for the American Alpine Institute for the last 5 years and guides in the Cascades, Sierra Nevada, Joshua Tree, and Red Rocks. He is currently the lead guide in the Eastern Sierra.
This article appeared on The Mountain Blog. To read the full piece, click here.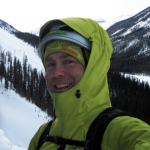 Dale Remsberg is the Techincal Director of the AMGA and an AMGA/IFMGA certified guide with over 20 years of experience teaching and guiding rock climbing (sport, trad, mixed), ice climbing, alpine climbing, skiing, and mountain climbing. Dale has traveled around the world, climbing extensively in the United States as well as in Canada, Spain, and South America. He is known for his technical expertise, broad range of skills, and kind, encouraging demeanor.
This article appeared on The Mountain Blog. To read the full piece, click here.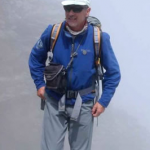 Jean Pavillard: For over two decades, professional mountain guide & ski instructor Jean Pavillard has led clients on climbing, skiing, mountaineering & trekking expeditions around the world. Born & raised in Switzerland and based in Colorado since 1984, Jean has travelled the world guiding clients.
Jean founded and operates Adventures to the Edge, an international mountain guide service specializing in custom tours and expeditions.This article appeared on the Middle Aged Ski Bum blog.
To read the full piece, click here.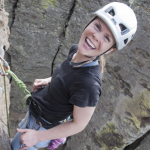 Erin Smart began climbing with her father around age 12, and she's been doing it ever since. For the past four years she has been guiding and teaching full time—ski trips and avalanche courses in the winter and alpine and rock climbing trips and courses in the summer. She is also pursuing a full AMGA/IFMGA Certification. To date she is SPI certified and has taken the Ski Mountaineering Guide Course and Aspirant Exam and the Rock Instructor Course.
This article appeared on The Mountain Blog. To read the full piece, click here.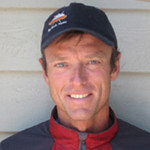 Martin Volken: Hazard. That's the name of the game, especially after the last few days–seven fatalities in Europe, two in the US, and a hail-mary save on Loveland Pass in which a solo skier (without beacon, shovel, probe, 'Lung, balloon) leaves the resort, triggers a slide, ends up buried, only to be saved by a resourceful 'boarder who happens by. Yikes! So hazard–how much is too much for you? Turns out Swiss-trained IFMGA guide Martin Volken has a few thoughts on the matter and a system you can incorporate into your daily decision-making.
This article appeared in Elevation Outdoors. To read the full blog post, click here.