Ascent ASC | Suraj Kushwaha
Posted on March 23, 2020 by Monserrat Alvarez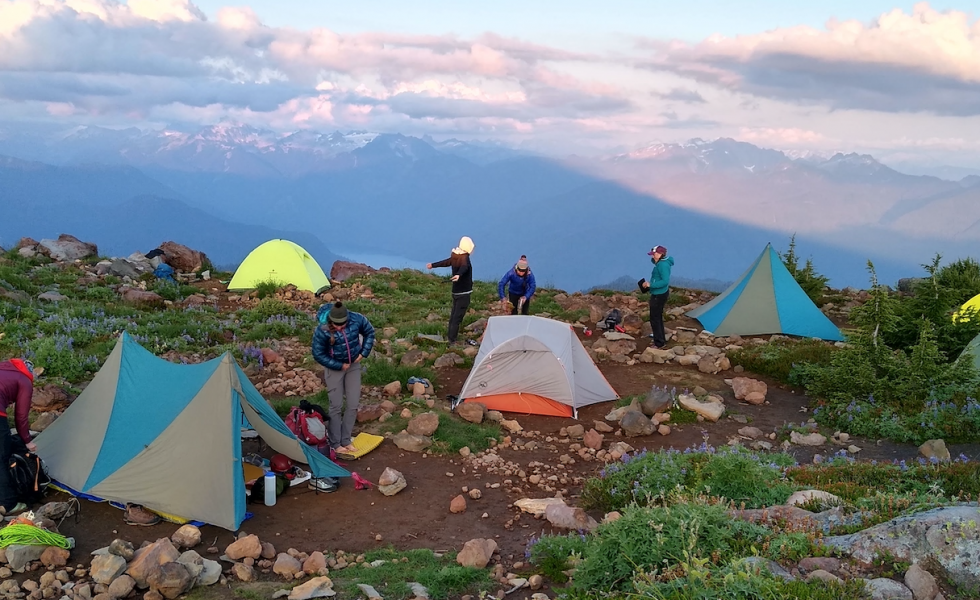 This AMGA Ascent Alpine Skills Course introduced me to the world of guiding. It made clear to me the level of competence, skill, and adaptability that is expected of professionals in the industry. It helped me identify my own skills, as well as the gaps in my knowledge, and create a plan to prepare for future guides' courses.
I am extremely grateful to Eddie Bauer for supporting my first AMGA guide's course. As a young aspiring guide and a full-time student, carving out the time and resources to attain even just the prerequisite training for an AMGA course was a feat. This summer I found myself at the right place, at the right time to enroll in the Alpine Skills Course. My WFR certification was still active, I had just taken my AIARE 1 avalanche training, and I had just learned to trad and ice climb that winter. But the course itself seemed prohibitively expensive at this stage of my development.
This is when I learned of the Ascent ASC scholarship sponsored by Eddie Bauer in an AMGA newsletter. It was a diversity and inclusion initiative aimed at bringing in people from underrepresented backgrounds in the guiding industry. I applied because I am passionate about diversifying outdoor and technical mountain environments. I believe that on one hand, people from all different backgrounds can benefit from spending time in the mountains, and on the other hand, that the outdoor industry and climbing community are missing the insights of various underrepresented peoples who have lived in the mountains in harmony for centuries. I figured that participating in this diversity initiative would allow me to connect with inspiring individuals and further engage with the question of diversity in the outdoors.
The course gave me hope for the continued improvement of access to the outdoor industry. It also reinforced the need for even more, similar scholarship programs, especially for the beginning-level courses and prerequisite trainings, which often act as a barrier to entry. While there's still a long way to go, Eddie Bauer's commitment to supporting [underrepresented] outdoor professionals was reassuring.
Attending the course felt like a true privilege. My instructors and fellow participants were extremely knowledgeable, and all had unique perspectives that they brought to bear on our discussions of guiding and practice sessions. During the first two days, we covered the basics of a guide's role, as well as some of the principles and tools that competent guide's implement. We spent time practicing basic technical systems, short roping, and gear placements on 3rd class terrain on Mt. Erie. On the third day we transitioned onto the mountain, hiking up Kulshan (Mt. Baker) towards the Squak Glacier. On this day we took turns guiding the group and learned some nuances of reading a map while in motion (including how easy it is to go astray)! Even the weather acquiesced to our training program and treated us to beautiful sunsets and clear skies while we were on the mountain. In our remaining two days we tested snow anchors, ran guides' meetings, applied our short-roping skills on snow, and practiced pro-camping. I came away with a more informed idea of what it means to be a guide and the skills I need to work on in order to progress towards that dream. I extend gratitude to my instructors, my classmates, the AMGA, and to Eddie Bauer for making this course possible.