Fallen Guides: Honoring Mark Miller & Dave Rosenbarger
Posted on February 2, 2015 by AMGA
It is with great sadness that we are publishing this blog. As most of you likely already know, we lost two guides this January—Dave Rosenbarger and Mark Miller. Last year was a difficult year in terms of loss for the guiding community, and so the staff at the AMGA decided we needed to do more to honor our fallen guides. We've started to add eulogies to the blog, and we are honoring guides in the GUIDE Bulletin and at our Annual Meeting. We invite you to share your experiences in the comments section of our blog posts about these guides… your friends and colleagues. To see a complete list of eulogies we already have published, please visit "Fallen Guides." We hope to have full eulogies on Dave and Mark in the upcoming weeks. Please feel free to contact Editor Lizzy Scully at [email protected] if you would like to contribute your thoughts or words.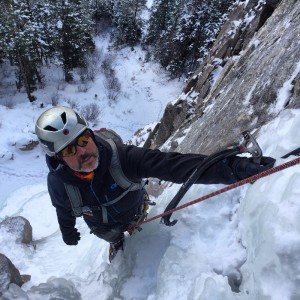 Mark Miller:
On Friday, January 30, 2015, San Juan Mountain Guides guide Mark Miller, 50, died while ice climbing in Eureka Canyon, near Silverton, Colo. Miller was guiding at the time of the fall. According to The Durango Herald, Miller had been soloing on the fourth pitch when a large bulge of ice collapsed causing Miller to fall. According to SJMG's website, the 50-year-old guide was "one of the original SJMG guides… teaching ice climbing longer than any other active guide in Ouray." He was one of the company's most requested guides and also acted as an instructor with Rigging for Rescue and Ouray County EMT, and was a member of the Ouray Mountain Rescue Team. One of Miller's longtime friends and a fellow guide, Jeff Witt, emailed us recently to say: "Personally, there aren't enough words to describe what Mark meant to us as a mentor, friend, and colleague, nor what he meant to this town. He was instrumental in the formation of the Ouray Ice Park, and to the development of the ice guiding and instruction that we use here every day. He was the man, and an amazing person." Miller was an AMGA member, AMGA Rock Guide, and took Alpine and Ice guide track programs. Miller is survived by his wife, Collette. Read American Mountain Guide Clint F. Cook's eulogy on Mark.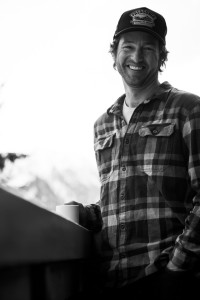 Dave Rosenbarger:
On January 23, 2015, Dave Rosenbarger, 38, was killed in an avalanche while skiing off the Helbronner on the Italian side of Mont Blanc. According to Powder.com, Rosenbarger was alive when his three partners dug him out of the debris, but he ultimately succumbed to his injuries. Known as "American Dave," Rosenbarger ticked off major ski descents around the globe. Powder featured him in a recent article called, "Untracked." According to Patagonia Global Marketing Manager Jimmy Hopper, "Dave's passing has been a hard hit to many of us here at Patagonia and of course the sport community he continuously inspired." And according to Patagonia Global Marketing Director Josh Nielsen, "He was the epitome of a pure passion skier—someone who didn't do it for the cameras or for the limelight—and was deeply committed to the sport for all of the right reasons. Dave was a calculated risk taker and a talented athlete who dedicated his life to climbing and skiing some of the most challenging lines in the world, especially in Chamonix, his winter home… Dave was one of a kind and will be deeply missed." Rosenbarger was an AMGA member and actively going through AMGA Rock, Ski, and Alpine guide track programs. Rosenbarger is survived by his wife, Rosanna Hughes. Read Patagonia's full eulogy.