Five Ten is named Official Approach Shoe for the AMGA Instructor Team
Posted on March 12, 2014 by AMGA
Five Ten is named the Official Approach Shoe for the AMGA Instructor Team.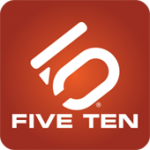 In addition to providing two partial tuition scholarships per year, Five Ten became the Official Approach Shoe Sponsor for the AMGA's Instructor Team in 2014. The company first partnered with the AMGA in 1993.
According to AMGA Executive Director Betsy Winter, the relationship is mutually beneficial. The Five Ten brand will now be associated with the most expert group of climbing professionals in the United States, and AMGA instructors will now have access to the most cutting edge, durable, and comfortable footwear available.
"Like the AMGA, Five Ten was a pioneer in the climbing world; its founder, Yosemite hardman Charles Cole invented the stickiest of all rubbers—stealth rubber—and introduced the first downturned climbing shoe," stated Winter. "The company continues to be one of the most innovative in the industry, so of course we are thrilled to see this relationship grow."
In addition to providing the AMGA Instructor Team with gear they will be able to utilize while they work on various courses and exams, the sponsorship also supports the AMGA's internationally recognized education, training, and certification of aspiring and professional guides.
"The responsibility of guides far exceeds the responsibilities inherent in any other profession. Five Ten believes that the AMGA encompasses unique qualities of athleticism, character, a commitment to the highest standards and is a true representation of the Brand of the Brave", says Laura Sanders Vice President, Global Sales & Marketing for Five Ten.
To find our more about the AMGA's partners program, visit the Our Partners webpage.
About Five Ten:
Five Ten, the Brand of the Brave, is a leader in performance, high-friction footwear. From downhill mountain bike racing to rock climbing, from wing suit flying to kayaking, Five Ten makes footwear for the world's most dangerous sports. The Redlands, California-based company has been producing cutting-edge designs and proprietary Stealth rubber soles for nearly 30 years. With the help of top national and international athletes and guides, combined with a world-class rubber-testing and R&D facility, Five Ten is the shoe brand of choice for the world's most exciting athletes.
About the AMGA:
The American Mountain Guides Association (AMGA) is a 501(c)(3) educational non-profit that inspires and supports a culture of American mountain craft. As the leading organization of America's most vibrant, inspiring community of climbers and skiers, the AMGA offers cutting edge knowledge and hundreds of years of collective experience that you won't get from any other climbing organization. AMGA guides and staff are the experts in the business of being a guide. The AMGA spent 30 years setting standards for American guiding, protecting the guiding environment, and organizing a powerful, unified community of climbers and skiers. And will spend the next 30 supporting future generations of guides and clients.