Government Shutdown & Access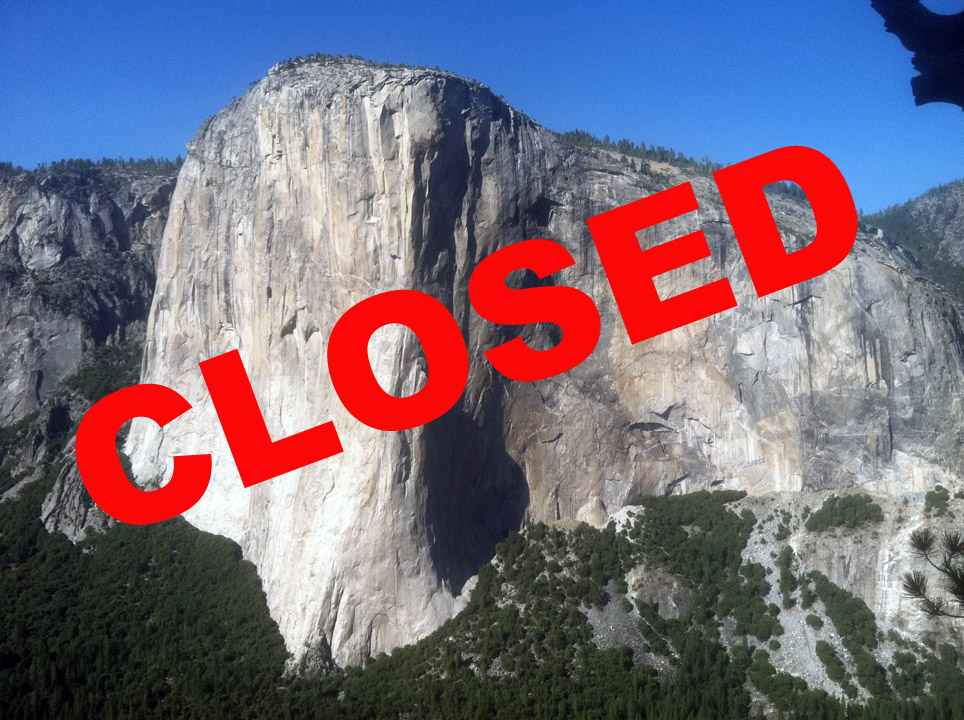 By Scott Massey, AMGA Outreach & Advocacy Director
Well, here's the first Advocacy blog on the new site, and it's a doozie.  It goes under the title of GOVERNMENT SHUTDOWNS, or How I Learned to Stop Worrying and Assess the Impacts that Congress' Inability to Make Compromises Have on Me (and by me, I mean the mountain guiding community).
So while Congress has been dickering about the relative value of funding the Affordable Care Act, the end of the fiscal year has arrived, and the continued inability to decide on a budget has shut down anything considered non-essential federal services. Of course, this may seem familiar after the past few budgetary showdowns of the past year or so, one of which resulted in sequestration (mandatory budget cuts in the middle of the fiscal year, for those who forgot). Unfortunately, despite our hopes, a compromise was not reached.
Federal land managers are dealing with the cuts in a variety of ways. The National Park Service has closed its doors, even where it does not have doors. The US Forest Service in most areas has just closed all facilities, such as the permit office for Mt. Whitney, which keeps folks from obtaining the wilderness permits needed to be in the backcountry overnight legally. In some areas, unfortunately, the forest is closed to all commercial use, not just guiding. Mt. Baker-Snoqualmie National Forest has shut down all commercial use, including the ski areas, until this is resolved. The Bureau of Land Management has closed developed recreation facilities and offices, but public access (including guided public) by foot is still permitted, so long as folks park properly. Most non-essential employees have been furloughed, with only law enforcement and other folks responsible for essential public safety and resource protection still working.
Obviously this has quite the impact on our profession, except for those folks that work in the Gunks. Thankfully the end of the fiscal year coincides with the shoulder season for most guides, so the initial impact is somewhat lessened. We'll see how long it lasts, though. In the meantime, feel free to express your frustrations to your Congressmen. The Access Fund has an excellent letter writing tool that you can use to let your Senators and Representatives, of both sides, know how much impact their actions, or lack thereof, have on you and your guiding business. Check that out here.
I'll keep posting updates, as I hear of them.  Feel free to comment with other closures or relevant info you've heard.  For now, grab the popcorn, turn on CSPAN, and watch the excitement.