New Book, "Women Who Dare," Features 3 AMGA-Certified Guides
Posted on December 20, 2013 by AMGA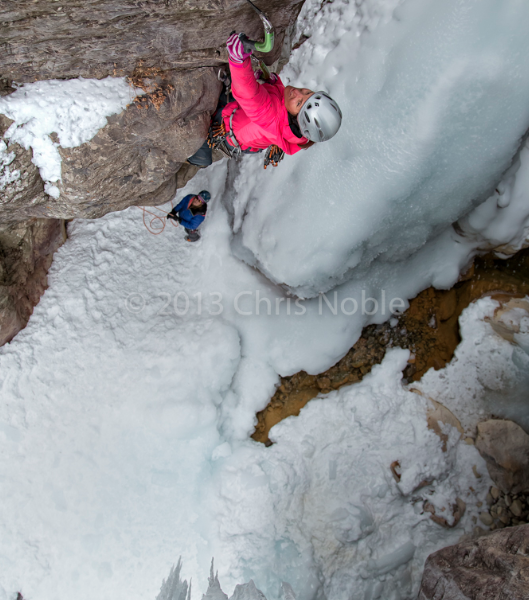 The latest book to hit the climbing market, "Women Who Dare: North America's Most Inspiring Women Climbers," celebrates feminine athleticism, wisdom, and skill. The book, by author and adventure photographer Chris Noble, profiles 20 of America's most elite climbers, ranging from legends such as Lynn Hill to up-and-coming super stars to some of America's aspiring and accomplished AMGA-certified guides, including Dawn Glanc, Elaina Arenz, and Kitty Calhoun.
According to Glanc, an AMGA-certified Rock and Alpine Guide, working on the book with Chris Noble was awesome. "We had no set agenda the two days we worked together. The goal was to climb what I really wanted to climb, and to have fun doing it. This was the easiest assignment ever. The atmosphere Chris created fostered an environment that allowed for zero pressure and made for amazing images."
The portrayal of strong, dedicated women pursuing their passion, Glanc added, is important for the climbing and outdoor adventure community as a whole. "It's so rare to see naturally beautiful woman portrayed in the media in this light," she explained. "Each woman depicted in the book has her own story and motivations. At first glance, the women may be unassuming and seem ordinary. That is the why it is amazing that they do such extraordinary things. Hopefully, Young girls will pick up this book and get inspired to break the mold and stereotypes of what a woman should be. The women in this book are much better role models then any celebrity in US magazine. "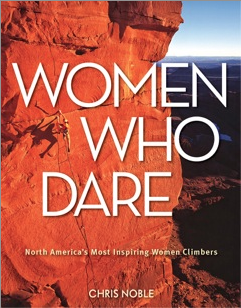 "This book is both inspirational and aspirational," said Noble. "Each climber tells her story in her own words, highlighting her personal challenges, accomplishments, and philosophy, as well as providing practical how-to suggestions for maximizing one's potential in climbing and in life."
You can read an excerpt on Glanc from the book by clicking here. And for more information on Glanc, you can follow her on Facebook.com/dawnglanc or visit her website dawnglanc.com.
Purchase "Women Who Dare" online for $24.95 on Amazon by clicking here.