Rob Coppolillo on the Steps to Becoming a Fully Certified Guide
Posted on November 25, 2013 by AMGA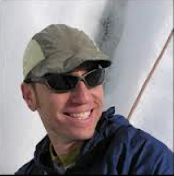 In this Elevation Outdoors article, climber/writer Rob Coppolillo talks about the guiding life and the steps one needs to take to become a guide. Coppolillo is close to becoming a full certified guide. He has finished all his AMGA courses, and the International Federation of Mountain Guides Associations (IFMGA) recognizes him as an "aspirant guide" on rock, on skis, and in the alpine. Three final exams separate him from full recognition with the AMGA and IFMGA.
To attain this level of certification, Coppolillo says, he spent a lot of money and worked really hard. In the first section of the article, The Apprentice, he discusses finding mentors, specifically climbing with and learning from Markus Beck, a Swiss-born resident of the United States who earned his IFMGA pin.
In the second section of the article, The Student, he describes various course he took, the world-class instructors from whom he learned, and how his visions of IFMGA pins. The third section, What is a Guide, Anyway?, offers an overview of what it means when a guide earns his/her IFMGA pin, from training to technical proficiency, to being able to actually climb pretty hard. In the final part, The Payoff, he discusses the final rewards of earning that pin.
You can read the entire article here.
Rob Coppolillo is a contributing editor at Elevation Outdoors.