2017 Dynafit Scholarship | Jake Gaventa
Dynafit Scholarship testimonial
American Mountains Guides Association
ASGC/AE April 2017
By Jake Gaventa
Skiing is fun. I didn't grow up with snow as I originate from the hills and hollers of east Tennessee. With the forecast of snow, school would be canceled and if the storm did not validate, we used our sleds on wet leaves. My first time seeing a snowplow, a real snow plow, orange with flashing lights and a side arm, was in boarding school in New Hampshire. From my first snow plow sighting, I knew what I wanted to be when I grew up.  Yes, a plow driver. Luckily, I haven't grown up yet.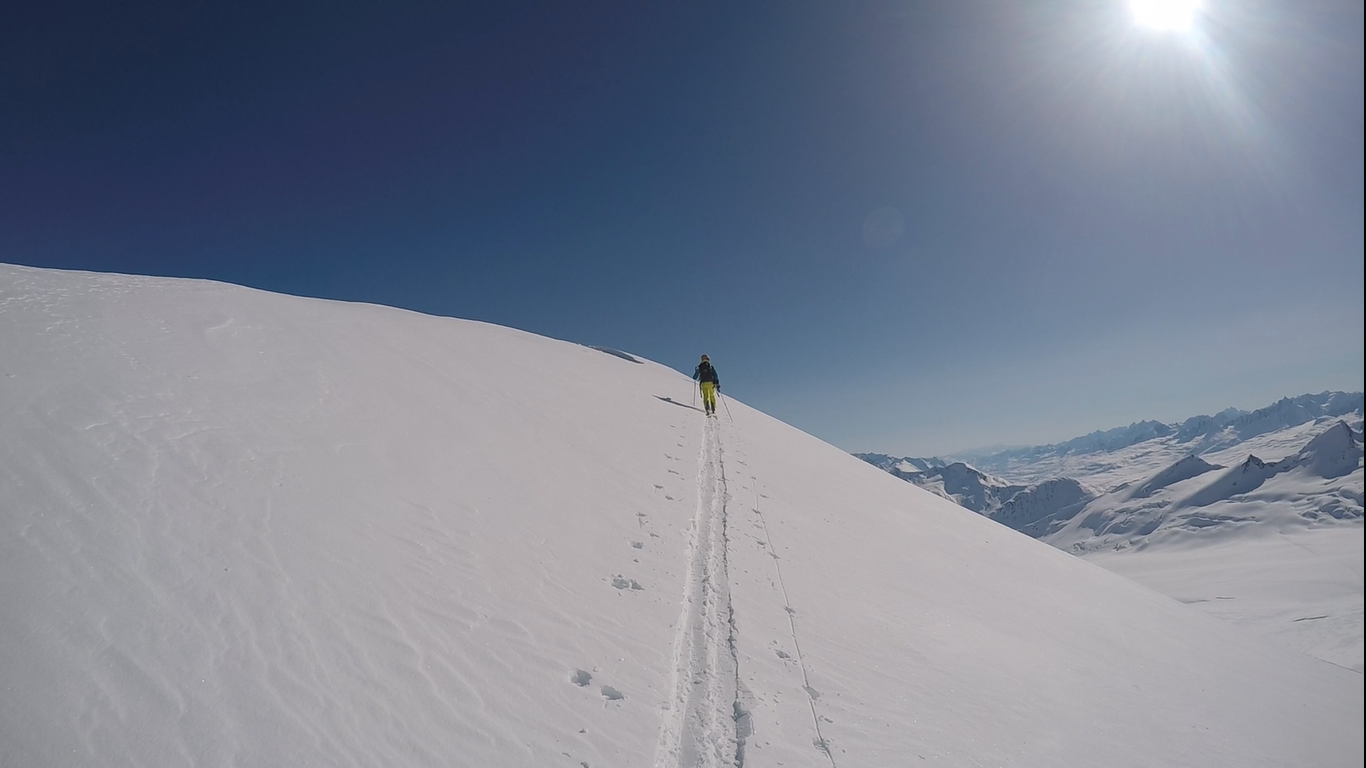 It is a sense of wonder that draws our souls to wander in the snow, mountains, and adventures. Thanks to Dynafit and the American Mountain Guide Association (AMGA), I was fortunate to have the opportunity to travel to Alaska for my Advanced Ski Guide Course/Aspirant Exam in April of 2017.
Valdez, Alaska and the eastern Chugach Range is an ideal setting for this AMGA experience. This landscape features iconic snowy peaks jutting out of the ocean, glaciers, big trucks, and a harbor. Many a ski film has featured flat brim hats, goggle tans, PBRs, and this backdrop. This terrain is big and humbling. At this point you may expect me to ramble on about the big lines we skied and the classic dry Chugach powder or the helicopter bump we got or the rope trickery we used. However, I don't wish to speak in an attempt to replicate the details of my experience. Each participant has their own highlights and interpretations. Rather, I wish to address why I believe the experience is valuable.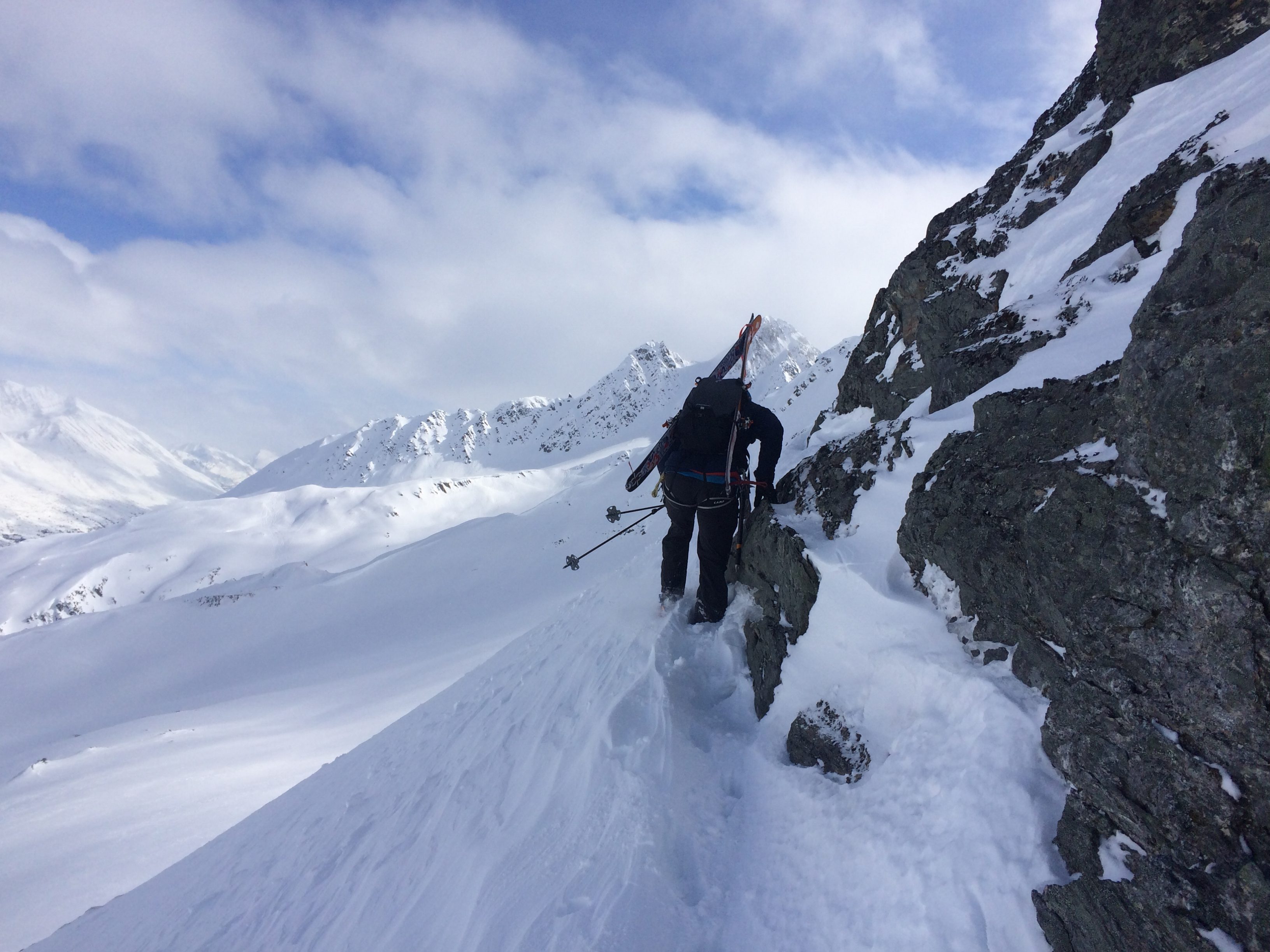 I love skiing and ski guiding because it is like a Liberal Arts College. Like a Liberal Arts Degree, there are many facets intertwined with interpretation all the while trying to facilitate the best conditions, least risk exposure, and most stellar experience. Sun angles, geomorphic landscape patterns, temperature trends, and wind find their figure eight weave through the mountains which we travel. The following day you follow the same mental maps, as conditions have changed to do it all over again. During my course, my unspoken internal goal was to seek the artistry of ski guiding.  I wanted to learn and utilize the hard tools of the trade and with them create a statue or an artesian coat rack. While this doesn't take place over 10 days, my experience sharpened the chisels and waxed the brushes for the fine arts ahead of me.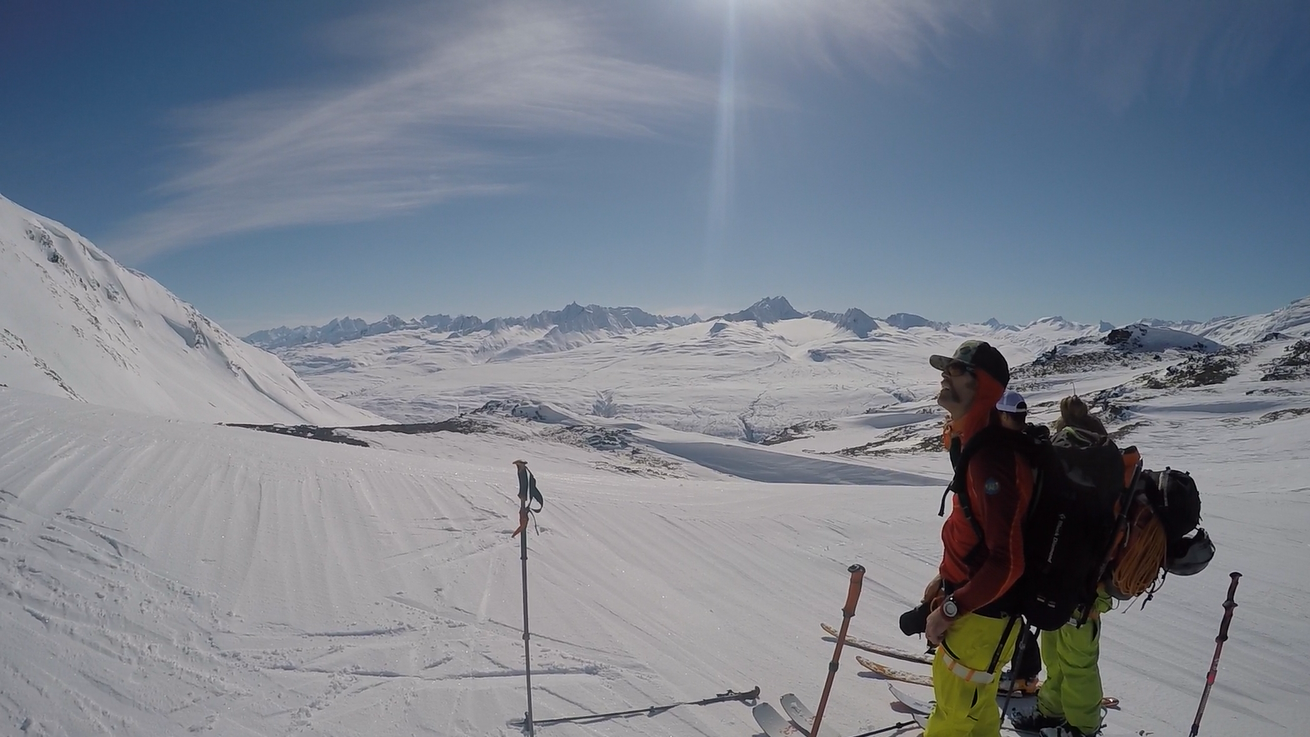 The AMGA course descriptions left out a key component of this course for me.  With participation in training and our organization we become part of something bigger than ourselves which isn't mentioned in the course description. As guides we often work alone and because of this I sometime find I get stuck in my routine. The process of breaking apart foreign terrain and new skills with my cohort is challenging and exciting but being part of our organization goes deeper. We align ourselves with history. We uphold ourselves to tradition. How many times has a client asked "How long are you going to do this?" This question usually emerges after 3 hours of one way conversing describing how much they hate their lives and how these sparse trips into the hills gives them fulfillment, meaning, and depth. As a new father I too sometimes question how long I can do this. Our country is behind on aligning the respect to our profession to which it deserves. I think what we do is important. Whenever I doubt this, I return to the impactful experiences my clients share. We are the facilitators of deeper meaning. We inspire things larger than ourselves. We are the beacons of safety and confidence. If we do not push ourselves and without pursuit of lifelong learning, we cannot be true to our roles. By participating in the AMGA program I feel connection to a history and concept greater than myself and daily goals.
I thank Dynafit and the AMGA for the scholarship assistance and experience. With a wonderful one year old daughter and without my wife's support and encouragement this would not have been possible.  I look forward to orchestrating this experience onto my canvas and into my guiding to create a unique masterpiece of transformational wisdom, environment, risk management, and radical skiing.