2017 Gore-Tex Scholarship | TJ Ciotti
Posted on July 13, 2017 by AMGA
"Find what you love to do and figure out a way to get paid for it." These are words from my high school science teacher – who is responsible for teaching me to climb – that have shaped and influenced the direction of my career. It's been half a decade since my first AMGA course which, at the time, was merely intended to further my knowledge as a climber. I never imagined guiding would be anything more than a weekend gig that was a fun way to make a couple extra bucks. Four seasons and several courses later, I am a senior guide at an accredited service and work full time. As many climbers know, climbing is more than a pastime, it is a lifestyle – and for me, it is my livelihood. Climbing is something I love and I am living out the words of my oldest mentor. This letter is to share a small part of my pursuit of bettering my career as a climber and guide.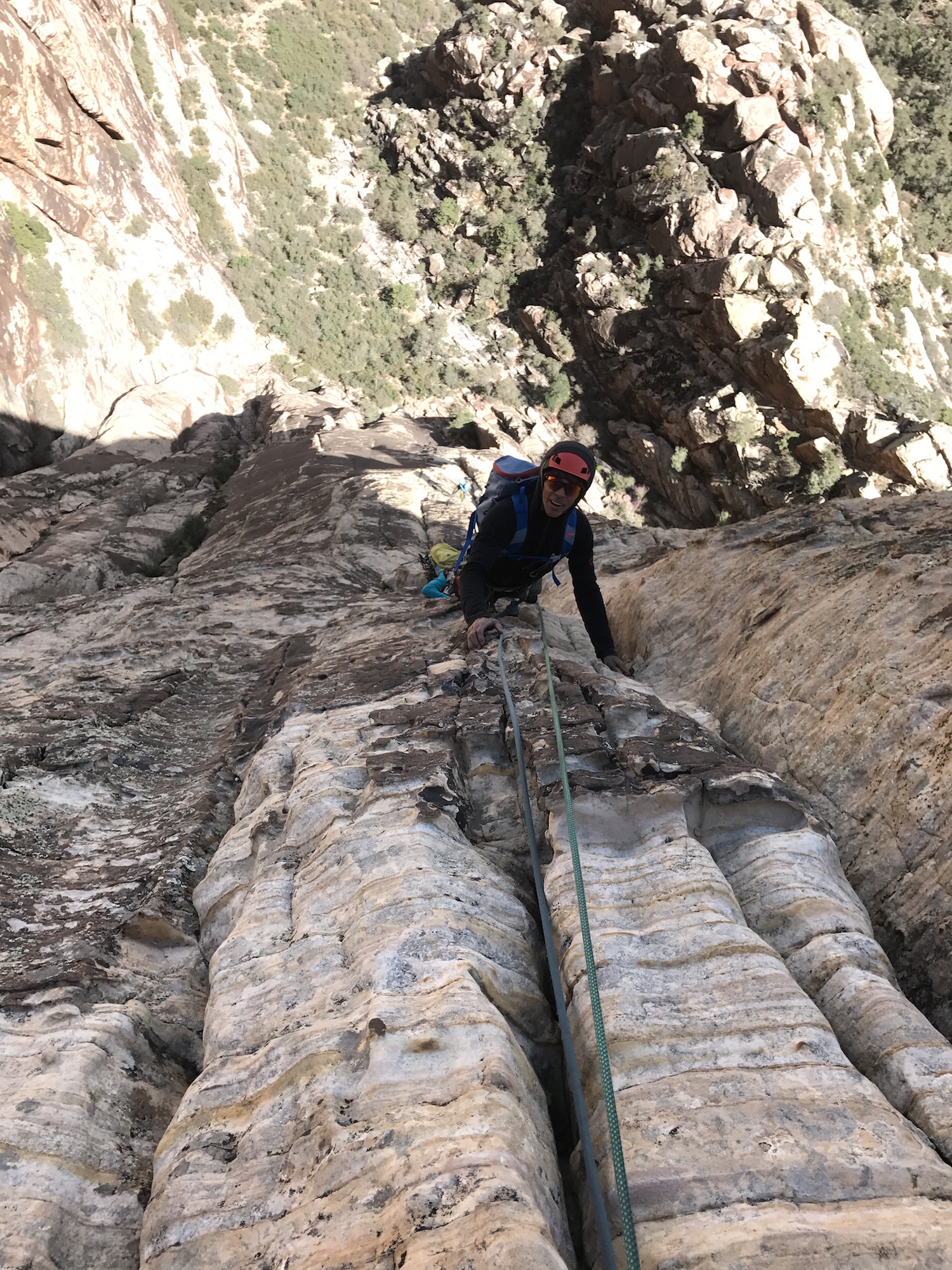 Living the dream, as friends affectionately label my professional choices, comes at a cost. Training, acquiring certification, and educating myself via the rigors of amazing organizations such as the AMGA is a timely and costly endeavor. Thanks to Gore-Tex and their generous scholarship contributions I was able to complete the Advanced Rock Guide Course and Aspirant Exam this spring. This program continued to help solidify the necessary skills needed to be successful is industry. The ARGC is also the precursor to becoming a fully certified Rock Guide, which is the culmination of the rock discipline and an important achievement towards furthering my career and establishing myself in the industry.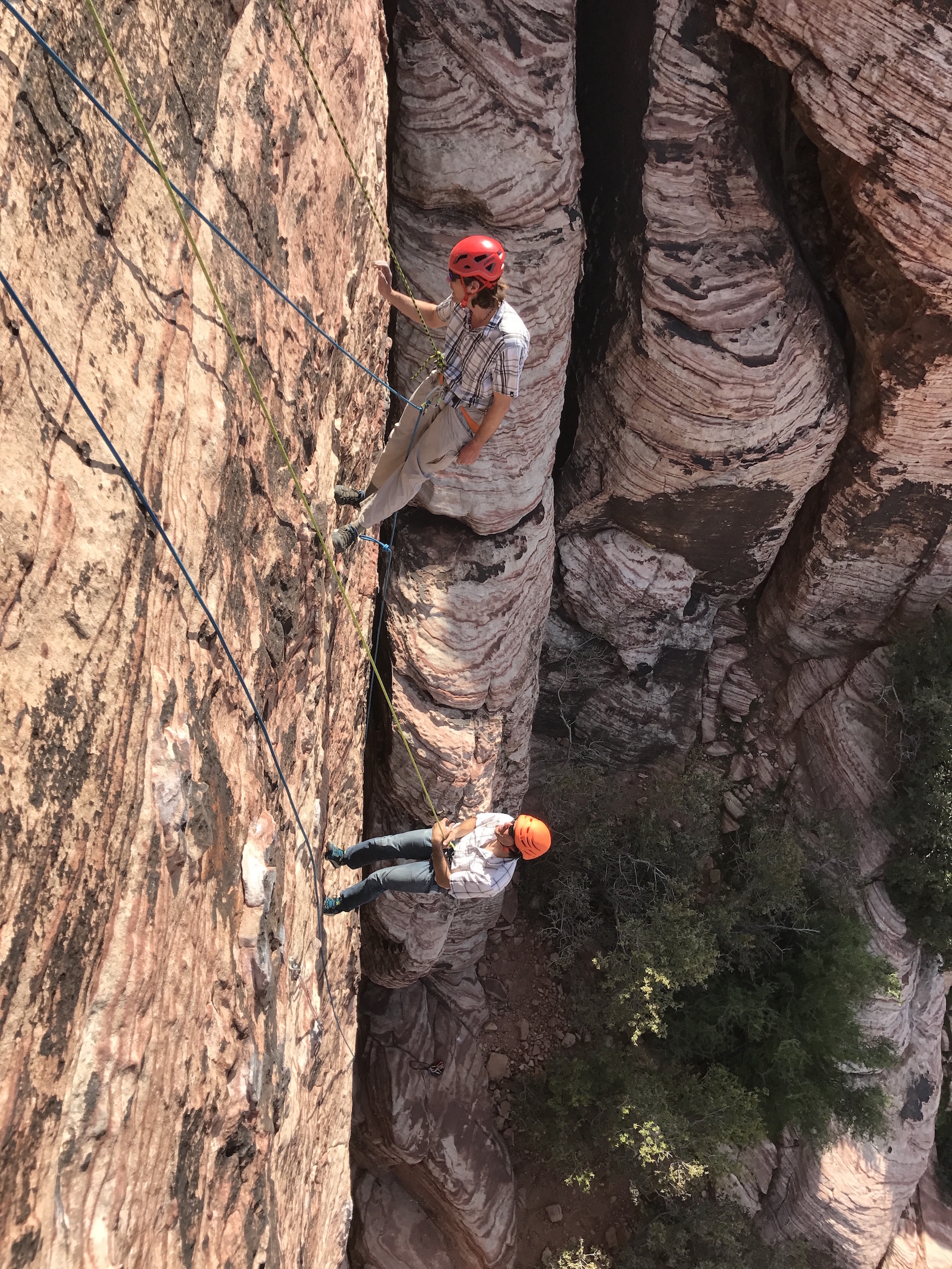 Gore-Tex helped provide the opportunity to not only complete the ARGC, but spend ten days in the beautiful Red Rock climbing area learning from and with a team of informative and knowledgeable IFMGA instructors and eleven accomplished and motivated colleagues. To summarize briefly, our course consisted of several examination components: a movement standard test, a timed rescue drill, and two days of aspirant examination. In addition to formal exams, much of the time was devoted to refining skills, brushing up on industry standards and best practices, and practicing skills and techniques on the varied Red Rock terrain – where we were able to guide multi pitch routes up to Grade III. Ten days never seems like enough time during these programs. The old cliche fits, time flies when you're having fun! The amount of material covered and skills learned throughout the Advanced Rock Guide Course is a testament to the efficiency of the instructors, as well as proof of each student's dedication to professional development and willingness to take risks with their education.
The recent ten day program was full of valuable learning experiences, camaraderie, professional development, and splitter weather! As excited as I am to put newly acquired skills and experiences to the test, I continue to look forward to bettering myself as a guide and professional. It is my goal to round out the rock discipline by taking the Rock Guide Exam, hopefully, by the end of next year.