AMGA, Mountain Athlete Partner to Promote Mountain-Specific Fitness for Guides
Posted on May 23, 2014 by AMGA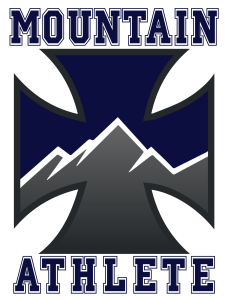 AMGA, Mountain Athlete Partner to Promote Mountain-Specific Fitness for up and coming Mountain Professionals

Soon, aspiring guides beginning their guide training through the American Mountain Guides Association (AMGA) will be able to train sport-specifically for their courses.
As part of an innovative partnership between the AMGA and Mountain Athlete, AMGA members taking the Ski Guide Course, Alpine Guide Course and Rock Guide Course, will receive a 6-8 week discipline-specific training plan to prepare for the programs. Coaches at Mountain Athlete are working now to develop new training plans to address the fitness demands for AMGA aspiring guides.
Since its inception, Mountain Athlete has worked closely with mountain professionals including experienced and award winning American Mountain Guides like Rob Hess and Christian Santelices.
"The AMGA is dedicated to making sure guides get the technical training they need to be safe and professional in the mountains, and we are committed to ensuring guides have the fitness and durability required for their work, " explains Mountain Athlete founder Rob Shaul. "Offering mountain-specific training programs to up and coming guides we hope will motivate them to be professional about their fitness as they move into their careers."
A unique strength and conditioning facility established in Jackson, Wyo., Mountain Athlete has specialized in designing sport-specific training programs for mountain sports and events since 2007. More information about Mountain Athlete can be found at www.mountainathlete.com.
About the AMGA
The American Mountain Guides Association (AMGA) is a 501(c)(3) educational non-profit that inspires and supports a culture of American mountain craft. As the leading organization of America's most vibrant, inspiring community of climbers and skiers, the AMGA offers cutting edge knowledge and hundreds of years of collective experience that you won't get from any other climbing organization.
AMGA guides and staff are the experts in the business of being a guide. The AMGA spent 30 years setting standards for American guiding, protecting the guiding environment, and organizing a powerful, unified community of climbers and skiers. And will spend the next 30 supporting future generations of guides and clients. Please visit amga.com for more information about the AMGA and its guide certification programs.