Celebrating the bright life of Liz Daley
Posted on October 4, 2014 by AMGA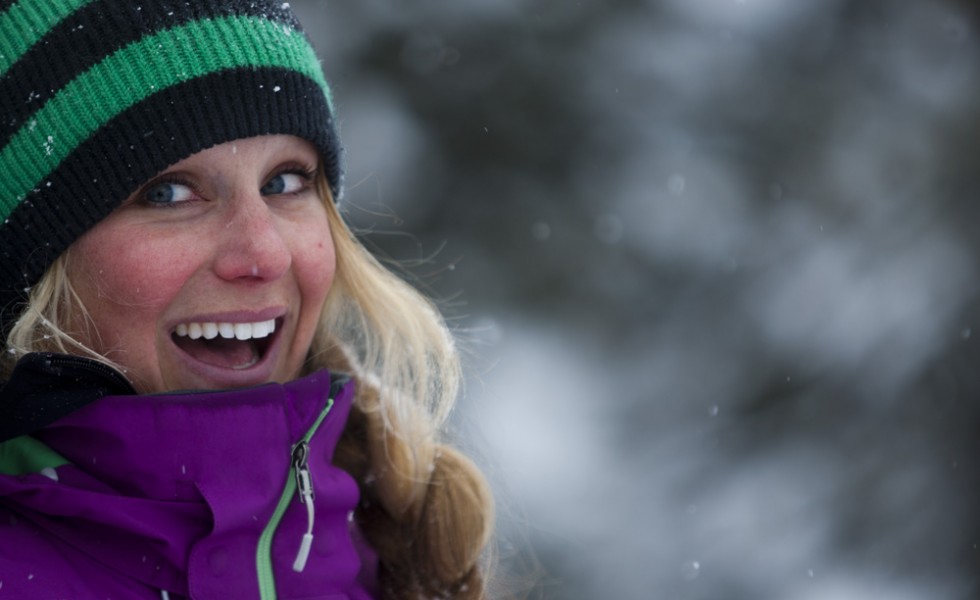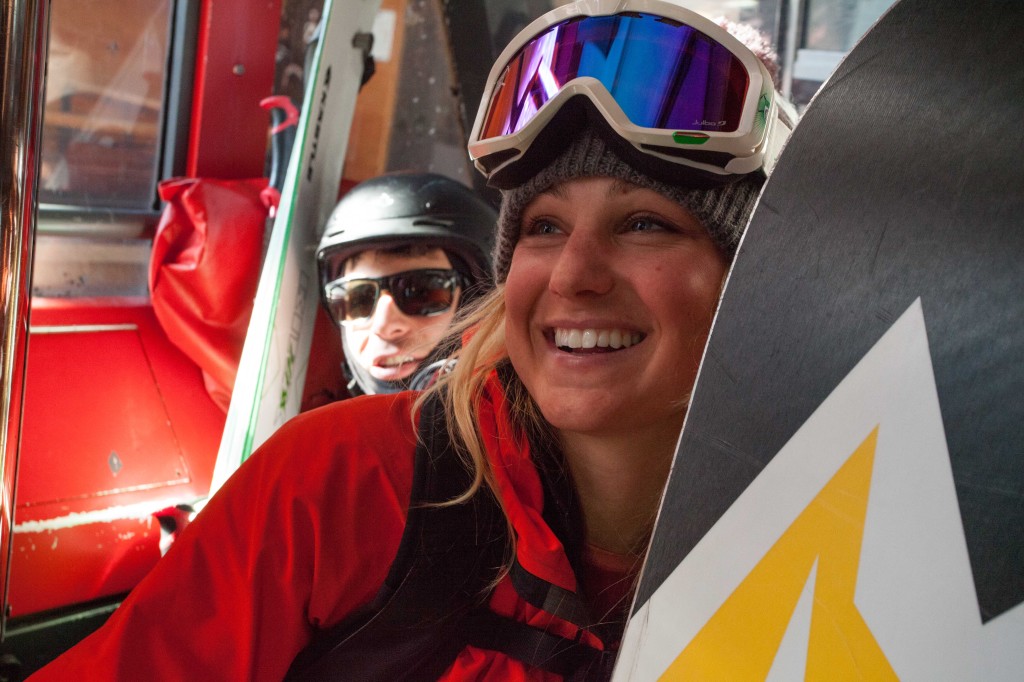 Text & Photos courtesy of Danny Uhlmann, American Mountain Guide/IFMGA Guide
Liz Daley entered my life like a meteorite. Just as breath-taking as her life was, she left us just as quickly, like in the middle of a great dance party when the music suddenly turns off and there is just…silence.
My experiences with Liz were few and far between, she would come into my orbit now and again in Chamonix, where her and her beloved Davide, her fiancee, shared a home and a life.
I suspect that my experiences with Liz Daley were not unique. That is to say, everyone whose life she touched felt that same sense of immediacy when Liz was around. Her big red cheeks and massive smile, often mischievous grin. But above all she was honest and open. What you see is what you get. No hangups.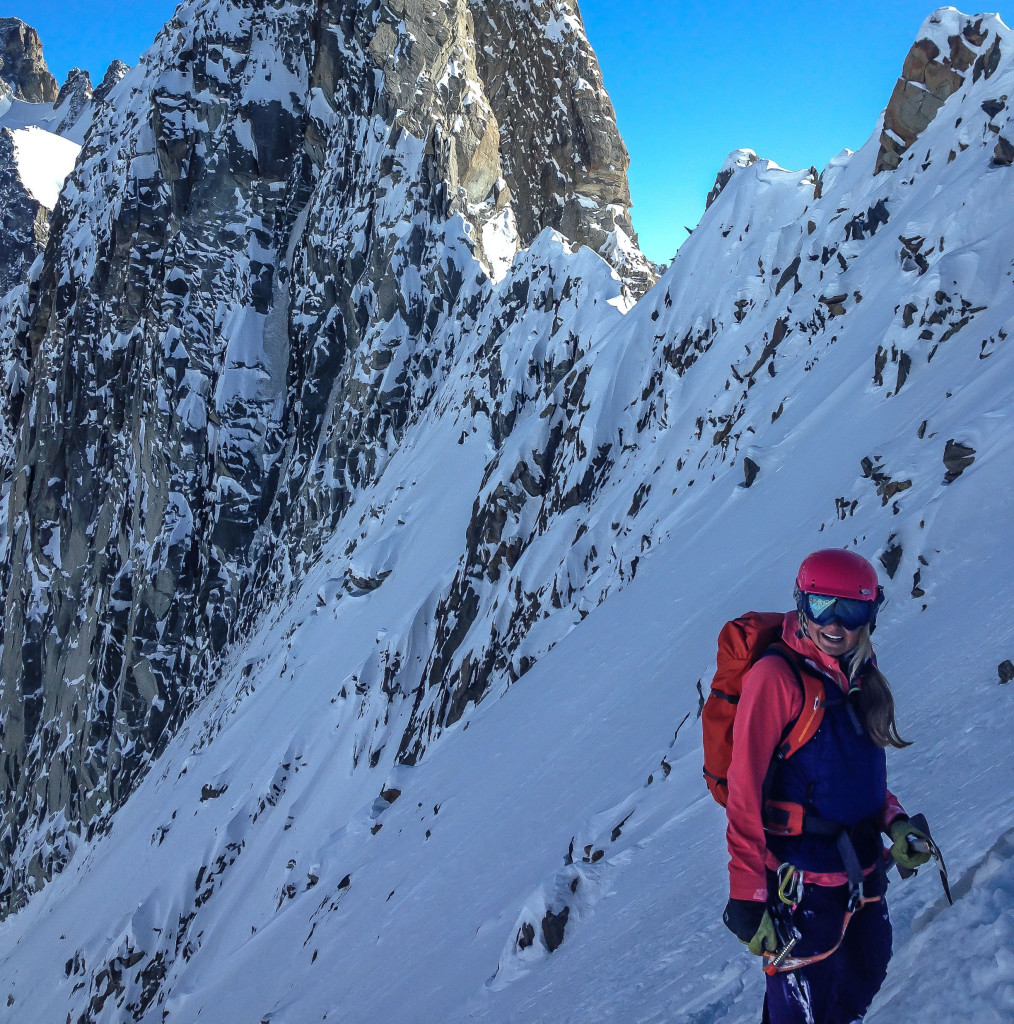 In reality I didn't have that much time with Liz. We were either riding big lines together or we were dancing till 4 am at the Tof. She was a force of nature, a mechanism, who, once set in motion, upon her entry into this world of ours, set forth humbly doing great things through hard work and persistence. Whatever drove her forward and upward was beyond her own control I think. It was beautiful to watch her ride the energy and sort of direct it as best she could.
There was a day last winter, my best ski day of the season, with Liz and Ben. We climbed up a steep north face and arrived to a col, finally in the sunshine and with a chance to take in the view. She seemed so natural in that environment, so at ease—taking photos, selfies of us, and just sitting in the sunshine in the midst of a severe environment, black choucas flying around.
Finally we started down. She lightly danced through the fifth-degree ice and rocks in the entrance and waited for me while I sweated and grunted through it. Eventually we got to the softer snow. I think Liz made five turns down the whole 700-meter face and boofed the bergshrund at the end. She made life look easy like that. Not only did she have a huge smile the whole time, but she put a smile on my face, and everyone else around her.
She was on her way to becoming a mountain guide, had gotten a scholarship for her first rock course this autumn and then planned to take her ski course in the winter. I was really proud when she asked me to be her reference and also mentor for the ski guiding. We all would have been proud to call her a colleague.
I looked up to Liz: her passion for the mountains, her keen magnetism towards quality in life, and her humility. One thing that's true for all of us who knew Liz; we all looked forward to the next time we would see her, work with her, be in the mountains or in town, with her. She left us wanting more.
She was a bright flash in my sky. Sadness gets slowly replaced by thankfulness for the opportunities we did have. If she were here right now, there would be a room full of laughter and smiles all around. This is what I will remember.
 Read Outside Magazine's article on the accident.