Congrats Dan Starr, American Mountain Guide
Posted on January 15, 2015 by AMGA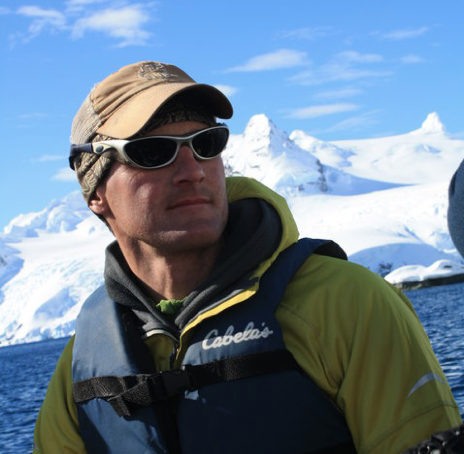 Dan Starr began guiding in 2002, and has since climbed throughout the North Cascades, the Alaska Range, on Mount Rainier, in the Khumbu region of Nepal, the Teton Range, and many other national and international ranges. With a background in ski patrolling at Jackson Hole, significant avalanche expertise (he taught at the American Avalanche Institute), and an affinity for ski mountaineering, it's no wonder he successful guided dozens of ski descents of America's bigger peaks. Starr also has a long list of impressive personal achievements, including climbing Ama Dablam in a one-day push. Dan currently works for Exum Mtn Guides, Valdez Heli Ski Guides, Jackson Hole Mtn Resort, and Ice Axe Expeditions. We recently chatted with Starr about becoming an American Mountain Guide/IFMGA Guide.
American Mountain Guides Association: What inspired you to pursue your AMGA/IFMGA certification?
Dan Starr: I decided to pursue AMGA education and certification because I realized that no excuse would ever compensate for not making every effort to be the best I could possibly be in my chosen professional field.
AMGA: For how long have you been climbing, skiing, etc?
DS: I started skiing and climbing almost thirty years ago when I was twelve years old. I started guiding fifteen years ago, and since then I've worked for eight different guide services in each of the three disciplines.
AMGA: How long did it take you to get your certification, and what was the process like for you?
DS: The certification process took me ten years to complete. I probably could have done it faster if finishing had been my goal from the beginning. But despite having already been a guide for several years when I started, my intention was only to dabble with a couple of courses. Eventually becoming an Aspirant Guide began to seem like a worthwhile objective, and then it wasn't long before completing the whole thing seemed like it might be possible. It's difficult for me to foresee exactly what benefits I will draw from becoming a fully certified guide, but it wasn't long before completing this process began to seem like a highly worthwhile life goal in and of itself.
AMGA: Do you have any sage advice for aspiring Mountain Guides?
DS: I don't know about sage advice, but the fact is that the whole thing was a lot more difficult than I expected, though not in ways I would have anticipated. Eventually it became clear to me that, at times, the only way to move forward would be for me to keep my head down and my chin up.
AMGA: Is there anything I'm not asking that you want to share with me about your journey?
DS: The AMGA seems to have a long history of controversy. From accreditation, to access, to education and certification standards; I've seen a number of things I don't agree with, and I'm pretty sure I'm not alone in this perception. But at the end of the day my feeling is that mountain guiding and the ability of the American people to access public lands for the purpose of technical recreation are threatened enterprises in this country. Perhaps I'm just a socialist at heart, but it seems to me that if we're ever going to move forward on any of the issues we face as guides then I think the only way to approach them is as an organized community. It's certainly clear that complaining from the sidelines doesn't help anyone.