Petzl 9.2mm Volta 70m Rope Review – Dylan Taylor
In November, I had the fortune of testing a 70m Petzl Volta 9.2mm rope, just as I was road tripping through Indian Creek, Moab, Mesquite, and Red Rock. We dragged the rope up long Indian Creek fissures (and fell on it amply). We climbed towers with it. We rappelled on it, and we dragged it through sand and cactus. It held up well given its low weight and diameter. However, one could obviously see that there are evident drawbacks when we push skinny ropes too far in abrasive, sandy environments. On the Colorado Plateau, there were no glaciers or snow gullies to be seen. Thus this review is more focused on the ropes performance on sport climbing and multi pitch soft rock climbing than it is on alpine or glacier climbing, yet those are worthy genres to consider.
In general, the Volta is an "ultralight" single rope (that also passes the half and twin rope tests) with a high proportion of mass in the sheath (42%), and a robust "Duratec" dry finish. The desert climbing gave me opportunities to observe the rope's performance on harder routes (aka whipper-catching), on multi-pitch climbs, rappels, and on the ropes ability to repel an endless onslaught of insidious sand.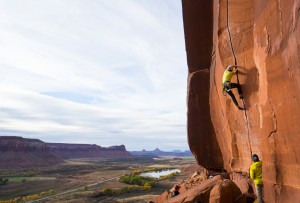 I have no contractual loyalty to any rope manufacturer, and over the years I've tried (and trashed) various ropes from Mammut, Beal, Blue Water, Sterling. I know plenty of fellow guides and climbers who feel strongly about the brand of ropes they choose, evidently based on the rope's attributes (fat, skinny, limp as a noodle, stiff as a cable, etc…). As a heavier than average fella who is always afraid of falling, I generally buy ropes on the thicker end of the spectrum. The Petzl Volta 9.2mm is close to my "skinny rope threshold"– but not beyond it. I also happen to like stiffer ropes more than softer ones. They seem more durable to me, and I find that the knots are easier to untie after loading. The Volta is quite "soft".
Petzl describes the rope as useful for "elite climbers" before expounding on the rope's light weight and overall versatility. While I am far from an elite climber, I do agree that this well made and thoroughly treated 9.2mm rope does offer a lot of versatility for some guides. I would happily choose this rope for the following guiding and personal climbing endeavors:
2:1 Multi pitch rock guiding on smooth rock, especially where weight becomes an issue
Ice guiding at 2:1 ratios
Long multi pitch free routes (especially if there's a walk off).
alpine guiding on snowy glacier routes (by dint of the rather robust dry treatment)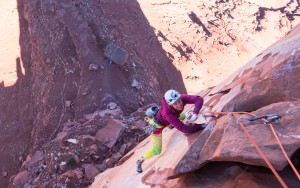 I would be hesitant to choose the Volta 9.2 for the following guiding and recreational climbing objectives (simply because it is too skinny for my personal tastes)
Desert guiding (Red Rock, Moab, etc or anywhere the rock is notably abrasive)
Single pitch "cragging"
Top roping or single pitch guiding
Working sport routes
Rocky ridges in the cascades or other wet alpine locales.
Everything comes with a cost. The cost of a light rope is durability (you'll have to buy more often) and a lower perceived sense of cut resistance (please note: I used the word "perceived" as there is some fresh information out there – namely from Elderid, which seems to show that the special weaving patterns necessary for the production of skinny ropes may give them a significant cut resistance advantage over their fatter brethren – but bear in mind the dust hasn't settled yet..) . The gains are of course that it's easy on your spine during the approach, it's easy on your body when you fall (lower impact force) and it reduces the effect of rope drag on long pitches
Indeed I found the Volta to be a very packable and transportable rope. It handles well and doesn't feel "kinky" until towards the end of its useful life. The Duratec dry treatment gives the rope a very slick feel. Heads up! I found that it slithered through a grigri effortlessly. In fact, I was often able to belay a leader with a grigri by using the old traditional ATC-style of hand movements – i.e. no blocking or pinching of the grigri needed. All falls were caught without undue effort.
The rope slithered through my gear as well. I climbed the North Face of Castleton with two friends, and the lack of drag helped me make it to the top of the long first pitch without two much whimpering (despite my best efforts to place all my gear prematurely in order to create the perfect excuse to back off).
I've used other Voltas in the past, and have found that the Duratec coating, while not ever-lasting, does persist quite long into the rope's usable life. Ergo I would choose a 40m or 50m Volta for many alpine objectives in the cascades or in Chamonix. I'm not a fan of skinny ropes over sharp edges (especially alpine guiding at the 2:1 ratio) but I was pleased by Petzl's strategy of putting a greater proportion of the rope's fiber into the sheath rather than core. The sheath comprises 42% of the rope's mass – a higher proportion than most of its competitors. Ostensibly, this leads to more resistance against sharp edges and abrasive thingies, though how the evidence is born out remains unknown to me. Thus, maybe I'm just happy because I perceive it to be better.
As noted in my list above, I do not find this rope as useful in places where light weight becomes more an expense or liability. I would not guide large groups on single pitch terrain with this rope. It would be slaughtered quickly. I would not guide too many days in Red Rock with this rope lest it be dragged over many an edge, through many a device, and stuffed with many a grain of sand – and thus rendered soft as an over-cooked noodle. And we all know how those soft and noodley ropes tend to snag on every chicken-head and every shrub that Red Rock has to offer.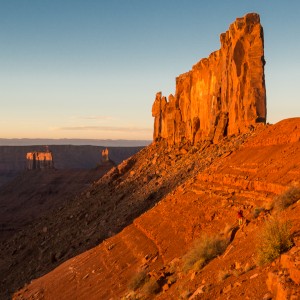 It is worth mentioning that my tester rope was a 70m. This is the perfect length for the ubiquitous "30 meters and change" pitches of Indian Creek. It is also fine amongst friends seeking one long rope for multi-pitch climbs – especially those equipped for 35m or less rappels (e.g. Castelton North Face, the Rainbow Wall, etc…). However, when guiding 2:1 I stick to a matched pair of 60m or even 50m ropes. I hate mixing rope lengths. It makes the job harder. I would never have reason to carry two 70's thus this rope would need to be bought in a shorter length to serve multi-client multi-pitch guiding.
Besides being light (55g/m) for a 9.2mm rope, and being infused with Duratec, the blaze orange Volta rope also comes with a nice, bold, black middle mark (The rope is also available in black, though I don't know how they mark the middle of it). Unlike a few Mammuts and Sterlings I've had in the past, I don't think this rope will lose it's middle mark too much over time. The rope will be long retired by the time you confuse a stain of dubious origin with the proper middle mark of an orange Volta.
Finally, if you get this rope it comes in a "ClimbReady" coil. No more tedious gestures of unrolling that brand-new rope with your arms to get the twists out.
To sum it all up I think the Volta is a nice contender in the "ultra-light" single rope category. It is lighter than much of its competition at the same diameter, and it performs well in roles best served by skinnier, lighter ropes. The Duratec finish is palpable, and makes for a slick cord that, if treated well, will offer decent durability for the ultra-light rope category. Just keep it away from the most rigorous rope un-friendly environments (take a fatty like a 9.7 or 9.8 or thicker, instead) and this rope will last as long – if not longer – than a few of its competitors.
Here's what petzl (http://www.petzl.com/en/Sport/Ropes/VOLTA-9-2-mm?l=INT#.VmWFcMqGqA8) says about the Volta:
Description
Ultra-light thin rope for elite climbers:
– allows optimal functioning in the belay device
– multi-type for use as a single, half or twin rope
– for use in rock, mixed, snow or ice environments
Greater longevity and ease of use in any conditions:
– Duratec Dry treatment: dry treatment makes the rope more resistant to water, dirt and abrasion; handling, grip and other characteristics are retained longer in cold, wet conditions
– UltraSonic Finish: the core and the sheath are bonded together at the rope ends by an ultrasonic process called UltraSonic Finish; gives greater durability and avoids frayed ends
– ClimbReady coil: specific coil makes the rope ready for use; helps the user avoid initial uncoiling mistakes and increases longevity
More effective belaying:
– Middle Mark: indicates the middle of the rope to facilitate maneuvers
– EverFlex treatment: special thermal treatment stabilizes the core strands and improves consistency; offers excellent grip and consistent handling over time
Specifications
Diameter: 9,2 mm
Rope type: (CE EN 892, UIAA): multi-type – single, half, and twin rope
Weight per meter: 55 g
Percentage of sheath: 42 %
Number of factor 1,77 falls: 6 (single rope), > 20 (half rope), > 30 (twin rope)
Static elongation: 7.5 % (single rope), 7.5 % (half rope), 6 % (twin rope)
Dynamic elongation: 33 % (single rope), 30 % (half rope), 26 % (twin rope)
Impact force: 8.6 kN (single rope), 6.8 kN (half rope), 10.5 kN (twin rope)
Construction: 40 carrier
Material(s): nylon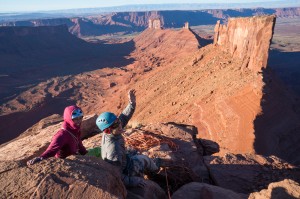 Duratec Dry Treatment for longevity and alpine performance
Rated for single / half / twin rope use
Bold Black Middle Mark included
55g/m
8.6kN impact force
Available in orange or grey
Comes in sizes of 30 , 50, 60, 70, 80, 100m.
Thick sheath – 42% of Rope