Remembering Kyle Mattingly
Posted on November 23, 2014 by AMGA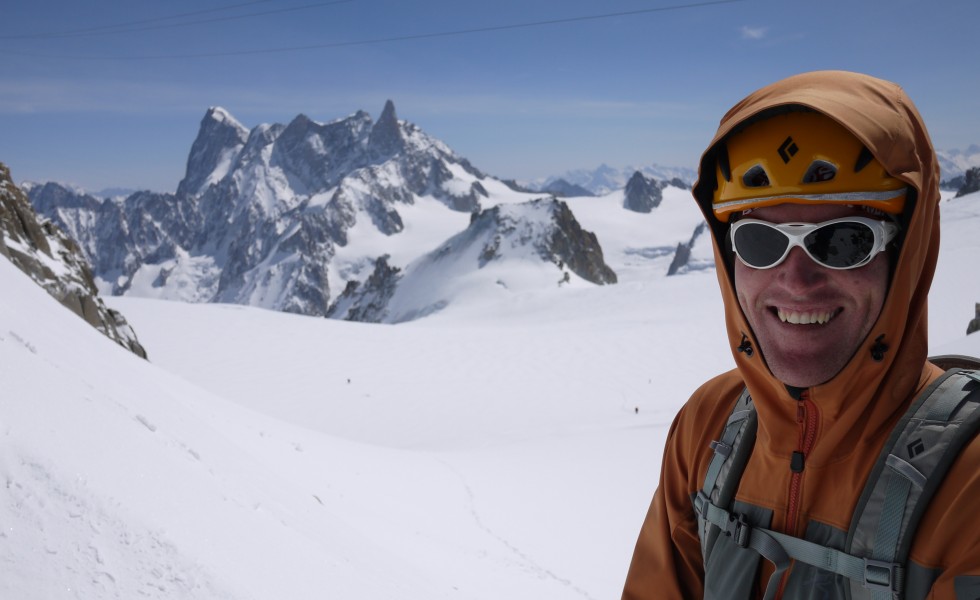 By John MacKinnon, AMGA Ski Guide

I first met Kyle in the summer of 2007. He had recently relocated to Crested Butte from Lake City, Colo. He arrived in a whirlwind of long curly orange hair and mostly said "Hey Man!" to me as our paths crossed on Elk Avenue. One of my very first memories of Kyle was hearing a friend complain about how some guy with long orange hair was shooting fire-works at the herd of goats that the town had employed to eat noxious weeds. I knew right away that was my new buddy, Kyle.
Kyle was memorable individual and a loyal friend. We spent that winter guiding part-time and working together in the Alpineer—a local BC ski shop. On days off, I would try to get him out ski touring as much as possible and he would try to convince me that ice climbing was fun. Although Kyle's passion was ice climbing, he was a solid rock climber, who put up quite a few quality first ascents in the Buena Vista area and throughout Gunnison County. The Davis Face, Johnny's Gym, and Powderhorn are just a few places with some good Mattingly Routes.
One of my favorite memories of Kyle was when Jean Pavillard was trying to teach Kyle how to kick-turn. He made Kyle do 20 kick-turns up a short hillside while repeating, "Kick turn, Kyle. Kick turn." When Kyle had reached his limit and complained that he was too inflexible to kick-turn, Jean told him, "You know Kyle, there are lots of places where you can take yoga." Kyle would always repeat those phrases on our ski tours whenever he had to do a kick-turn. He took Jean's tough love and embraced it.
We would spend five more winters together in the Elk Mountains working for Crested Butte Mountain Guides. I watched Kyle mature into a solid avalanche educator and patient climbing guide. Kyle transformed himself into a professional whose "return-client" list grew by the season. It was obvious why so many clients wanted to climb with Kyle year after year—Kyle loved the mountains and loved sharing his joy with clients.
The guiding world lost a unique member of its community this past winter. While Kyle rarely left the Gunnison Valley and many readers may never have heard of his name, my hope in writing this is that his free spirit and passion will continue to influence climbers and guides throughout country. Kyle had moved around the mountains a lot and was searching for acceptance in his life. He found his path and his community in guiding. We will miss you Kyle.
Kyle's official obituary can be found here, and you can still read his blog. Kyle was pursuing American Mountain Guide status and had taken AMGA rock, alpine, and ski courses.