2017 Arc'teryx/AMGA Alpine Discipline Mentorship Camp | Elaina Arenz
On August 23-24 of 2017, the AMGA, in partnership with Arc'teryx, ran the 2017 Alpine Discipline Mentorship Camp. This two-day event consists of low ratio (2:1) alpine discipline specific training with a local AMGA Instructor Team Member. Mentorship Camps provide opportunities for AMGA members to further their skill sets and help prepare for their next AMGA course or exam.
This year's Alpine Discipline Mentorship Camp attendees were AMGA Apprentice Alpine Guides, Elaina Arenz and Japhy Dhunghana. Here's what Elaina had to say about her experience: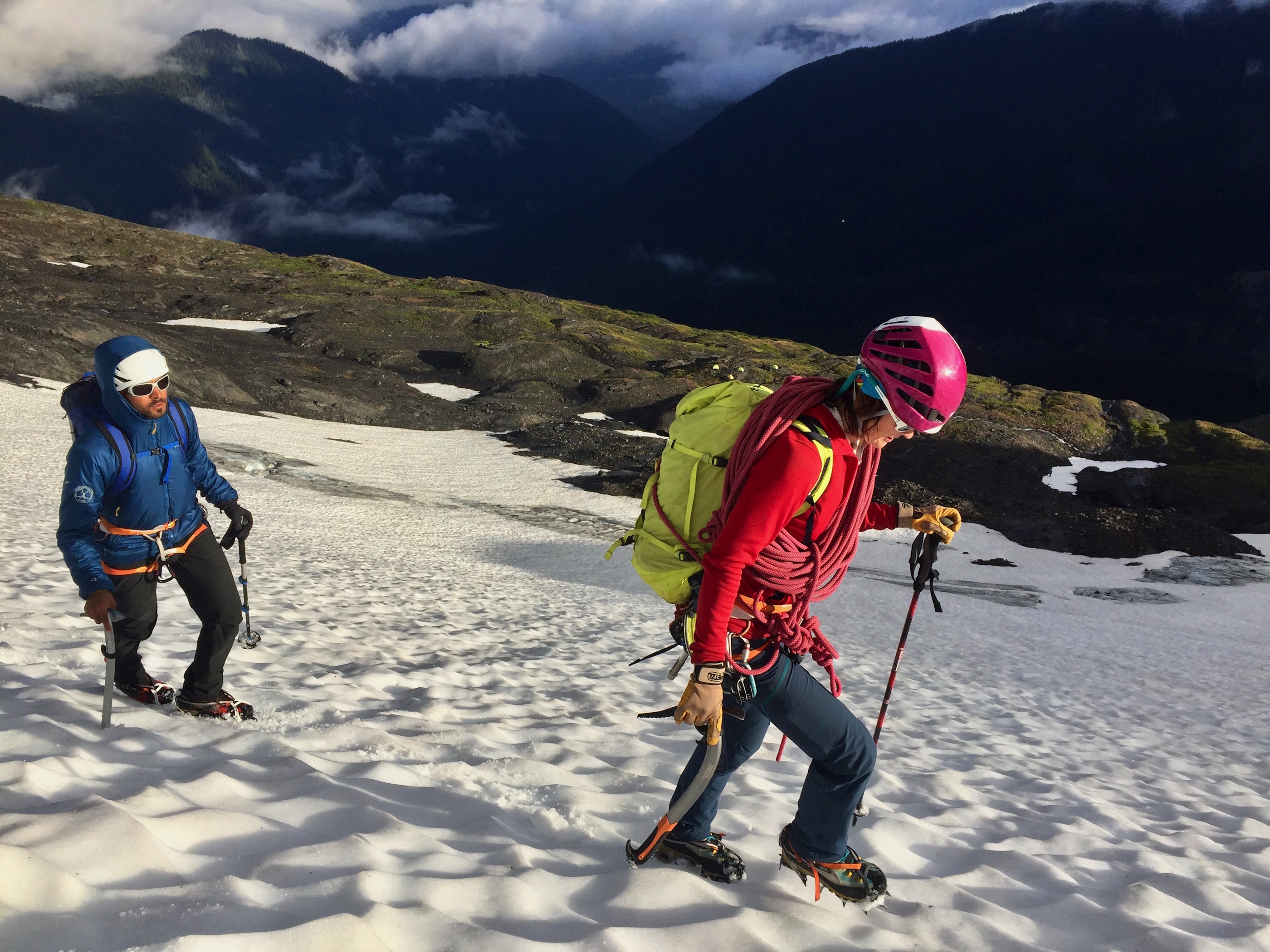 What does mentorship mean to you? Has it changed as a result of attending the camp?
Throughout my climbing life, I have always looked to others with more experienced than myself for advice and guidance. I've found that the quickest way to improve at something is to learn from an expert, otherwise I'm just wasting valuable time and I don't have time to waste.
Having direct access to a mentor's bank of experience is an invaluable opportunity to speed up the learning process. It's enabled me to advance my own personal learning curve at a much quicker rate than if I were out there figuring it out on my own.
The only way to know something is to experience it but it's hard to gain experience when you haven't had the chance to test threortical knowledge in a real life situation. I am grateful for the opportunity granted to my by Arcteryx, because through the alpine mentorship program I have been given a chance to advance my own understanding of the theoretical knowledge through a guided practice from the best teachers in the guiding industry.
In what ways do you feel mentorship is significant to the craft of mountain guiding?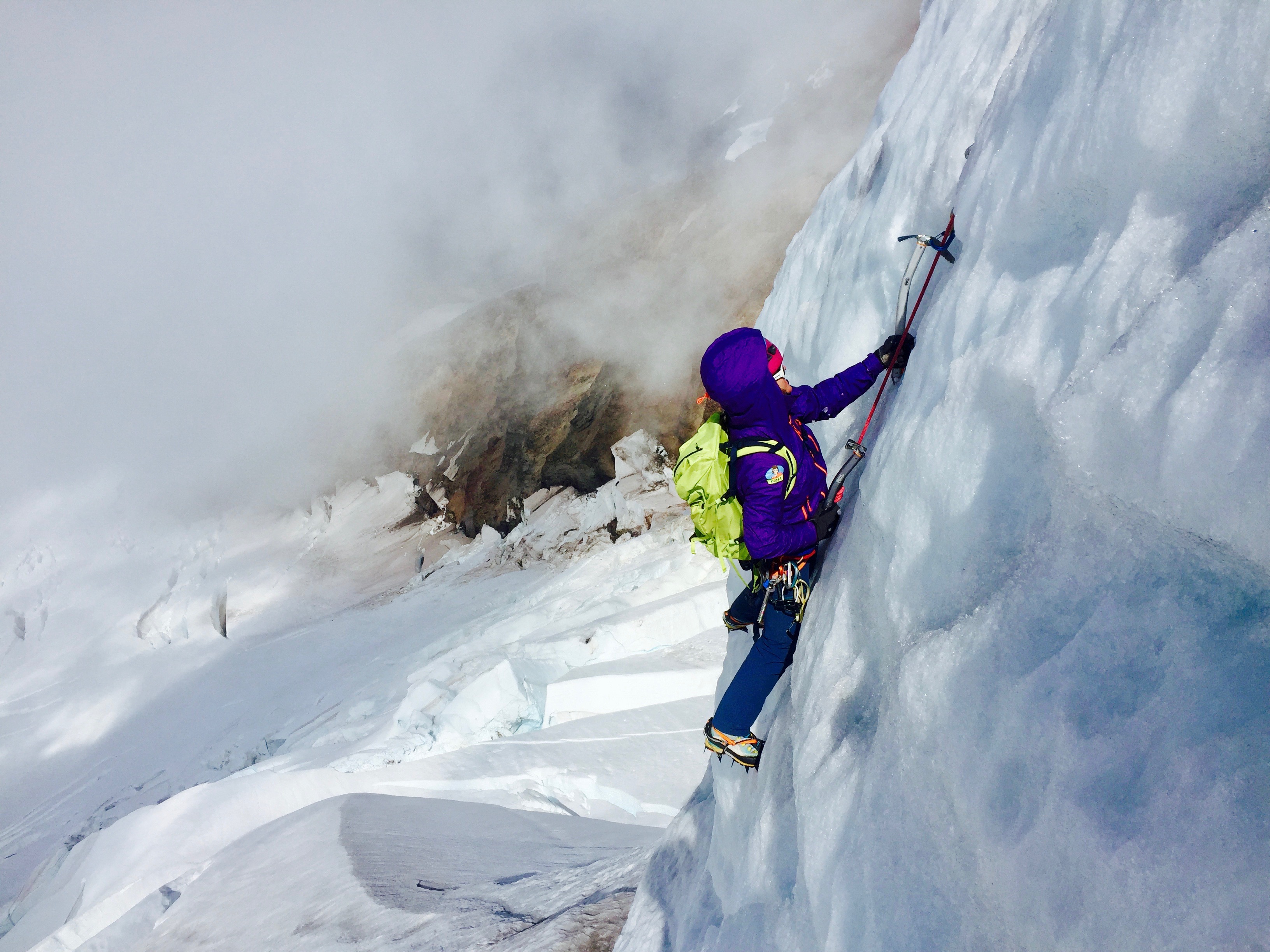 The mountain environment is ever changing set of variables, from hour to hour, day to day, week by week. It's condition dependent and that varies from season to season and year to year. The more time you have in these ever changing environments, the more likely you are to see patterns where to the inexperienced eye, it appears none exist. This is why mentorship and the sharing of information is so important to the craft of mountain guiding. It is important to see through another persons eyes, to gain their perspective, especially when your own may be limited due to lack of experience and not much time spent in the terrain in question.
How did the camp help you grow as a professional?
I grew as a professional because I was able to practice technical skills in real time with live feedback in the moment. It's one thing to be able to consult with someone more experienced after the fact. Information can be lost in the verbal or written communication and both parties are lacking a full picture of the situation because you're not immersed in it.
I've found that you don't know what you don't know, and a tiny detail can make a major difference in a decision making process. It's super helpful to have the perspective of someone more experienced to see what they see and more importantly the reason why that can effect your decision making process.
Through this mentorship opportunity  I learned how to see alpine terrain through my mentors eyes. It's the shared perspective that broadens your world view and allows you to see possibilities when you're out there doing it on your own.
What was the biggest learning you had on the camp?
One thing that Jeff really said that stuck with me was in regards to route finding in crevassed terrain. He said, "Be the rat in the maze, find the cheese." This analogy was simple and effective hook to hang that bit of advice from and I will always remember it.
Another learning opportunity during the camp was learning how to use my eyes to really see what is in front of me. When you stop looking, you stop learning. You get tunnel vision. One example that came up time and again is using your phones mapping or gps to "see" where you are. But there is no better way to determine this than by being aware of your surroundings by using your eyes to take it all in.
This became painfully apparent when I discovered I had left my route plan back in the car at the trailhead. Rookie mistake. Sometimes our mistakes present us with the greatest learning opportunity. In this moment I realized how important the route plan is when you no longer have it to refer to.  The very act of creating a route plan etched a picture in my mind that I could refer back to mentally.
So at first when I thought I would be lost without my plan, I actually learned that I had many other tools at my disposal to fall back on. I had recorded all of that information on paper, and through that process I was able to commit the major details to memory. My time plan, elevation gain/loss, compass bearings, handrails made me more aware of my surroundings and I used my eyes to really see the path in front of me. Just like a rat in the maze.
What was the most fun you had?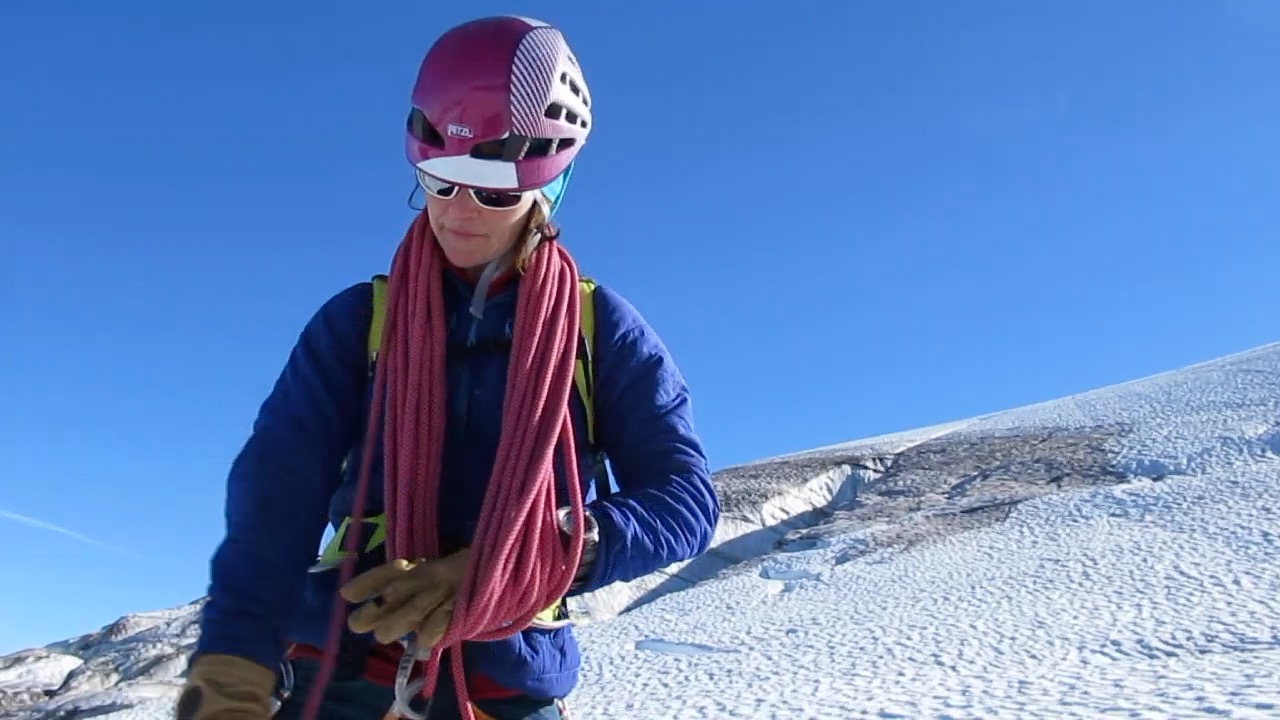 Adventuring out into the unknown with 2 strangers and then finishing up the trip with two new friends. Getting to know my mentor and co-mentee on a personal level. Sharing of stories of the guiding life on the trail and over a meal at the end of a long day.
What is your next step on your path to becoming an Alpine Guide?
Continue to gain more personal and work experience in the alpine and apply what I've learned in new places. My goal is to take the Ice Instructor Course and AIARE Pro Level 1 Course this winter and then spend next summer in the Sierra's and/or Cascades to chip away at the Advanced Alpine Guide Course prerequisites, become more familiar with the terrain and apply what I've learned thus far.
What advice do you have for future mentorship camp attendees?
Collaboration with others is key in continuing your education as a mountain guide. Share your resources and divide the work evenly so you can maximize the travel stipend and deliver a high quality video product in the end. It was super helpful to have a real camera to get video footage, as your cell phone isn't reliable and the battery wears down quickly.