I would like to sincerely thank CASIO America for the scholarship that made the 2017 AMGA Rock Guide Course possible for me. There are no words to express how fortunate I am for this opportunity. I am also very grateful to the awesome instructors who ran this incredible course, Dale Remsberg, Joey Thompson, and Ian Nicholson.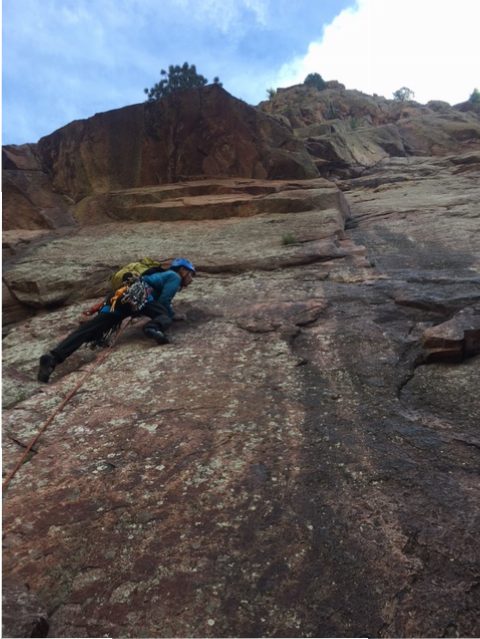 I first began working as a climbing guide in 2009, and guiding has taught me to be a part of a team in places of natural wonder and beauty, and how to constantly evaluate my own performance among my clients, co-workers and friends.
Before deciding to complete this course, I knew of the AMGA and how it is the leading outdoor organization in America that inspires communities of guides and climbers. I worked very hard to fully prepare and apply myself in order to properly learn advanced skills through this course. Now I am inspired to share these skills with the climbing community back in Thailand. My hope as a rock climbing instructor in Thailand is to share JOY and PASSION with people in the community back home.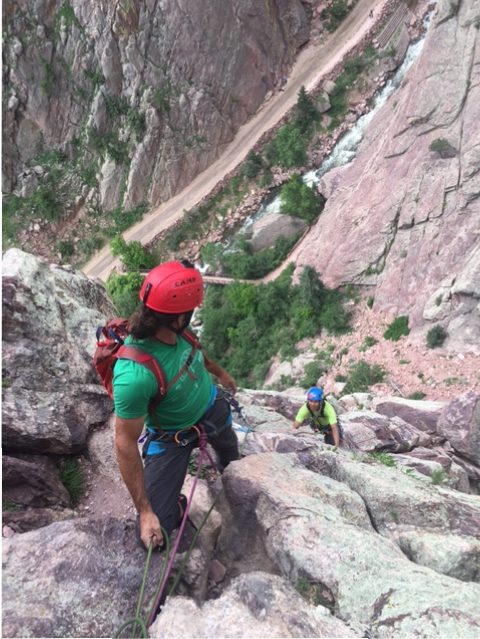 On Day 3 of route assignment guiding, I was guiding on the 3-pitch route called Allosaur in Eldorado Canyon, a route that I had never climbed before. I led 3 customers up the route, and descended after smooth clipping and transitions. After nearly finishing to rappel back down, my ropes got stuck after I had unclipped slightly above the very base of the route. My instructor pointed out that I could have avoided this by saddle bagging the rope before rappelling. I think of this moment as the in-depth attention to risk management that guides must maintain at all times.
On Day 9, the last opportunity to climb with everyone in the course before our final evaluations on Day 10, we climbed a stunning granite route in Lumpy Ridge near Estes Park Valley, called Magical Chrome. I climbed a 5-pitch route with 2 friends from the course, where we made decisions as a team, shared safety responsibilities, and reached the top where we looked out to take in the awe-inspiring beauty of the mountains and alpine valley around us. This sunny day captured the joy that comes from climbing with passion, and all the skills that make it so worthwhile.
Stronger and more rich with all these experiences and the skills they have taught me, I feel like my journey in this career is only just about to begin, and I will keep working hard to become a certified rock guide to serve my community back home in Thailand.
Thank you so much again to AMGA and CASIO America for all the incredible work that you do for this community, both locally and globally. Many thanks also to all my friends from this course, and to our inspiring instructor team Dale Remsberg, Joey Thompson and Ian Nicholson.
Best regards, Add Kongsingh