American Mountain Guides Association Announces Angela Hawse as new Board of Directors President
Posted on October 29, 2018 by Rachel Vermeal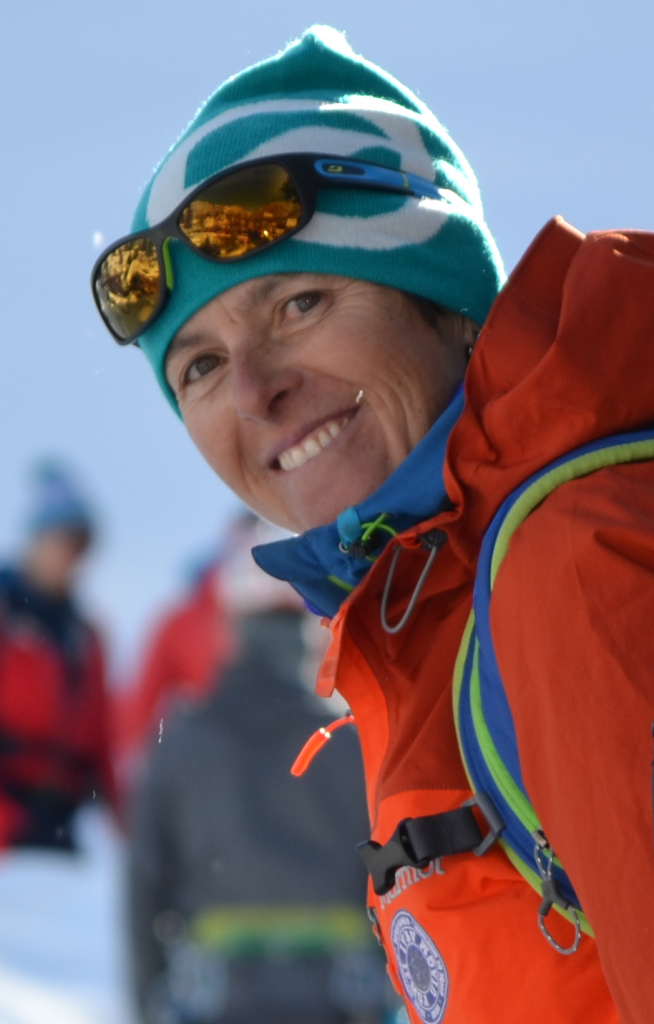 Hawse brings more than 35-years of guiding and leadership experience to the position
Boulder, COLO. (October 29, 2018) – The American Mountain Guides Association (AMGA), an educational non-profit dedicated to supporting and furthering the profession of American mountain guiding, has named veteran guide and industry leader Angela Hawse as President of its Board of Directors. Hawse brings more than 35-years of guiding experience to the position, as well as her experience as a business owner (Chicks Climbing and Skiing), educator and leader.
Hawse has served in various leadership positions on the AMGA Board since 2003. She was the sixth American woman to earn her International Federation of Mountain Guide Association (IFMGA) certification via the AMGA, the highest level of certification attainable by professional mountain guides, and was the first woman to join the AMGA's Instructor Team. Hawse will now apply her leadership skills to the boardroom, as she works with the Board of Directors and AMGA's Executive Director to lead the organization into the future.
"We could not be more excited about her appointment," says Alex Kosseff, AMGA Executive Director. "Angela is stepping in at a critical time for our industry. Her experience as a guide, leader and educator uniquely qualify her to steer our organization. Angela's fresh approach and perspective will help bring the guiding community together and professionalize the industry."
Angela brings a renewed vision to the organization and how the AMGA, the Board and its members can work together to address strategic issues facing the industry. This includes critical conversations around public lands access, professionalism in guiding and the value of hiring trained and certified guides, and inclusion and equality in the guiding space. Under Angela's leadership, and with the support of the Board, partners and members, the AMGA will continue to work together to address strategic issues facing the industry, and support the American mountain guiding and instructing community.