Brooks-Range Mountaineering Scholarship Recipient – Michael Wachs
Posted on April 26, 2017 by AMGA
The Foundation
My first AMGA course was in Joshua Tree three years ago. I was the only one that had never guided a day in my life, and at 23 I was the youngest on the course. 6 years of recreational climbing had got me there and I felt humbled watching the instructors critique me on my anchors, belay systems, and everything in-between. With trying to keep up on learning how to put coils on my body and beginning to short-rope other candidates in 3-4 class terrain I was looking at climbing entirely differently.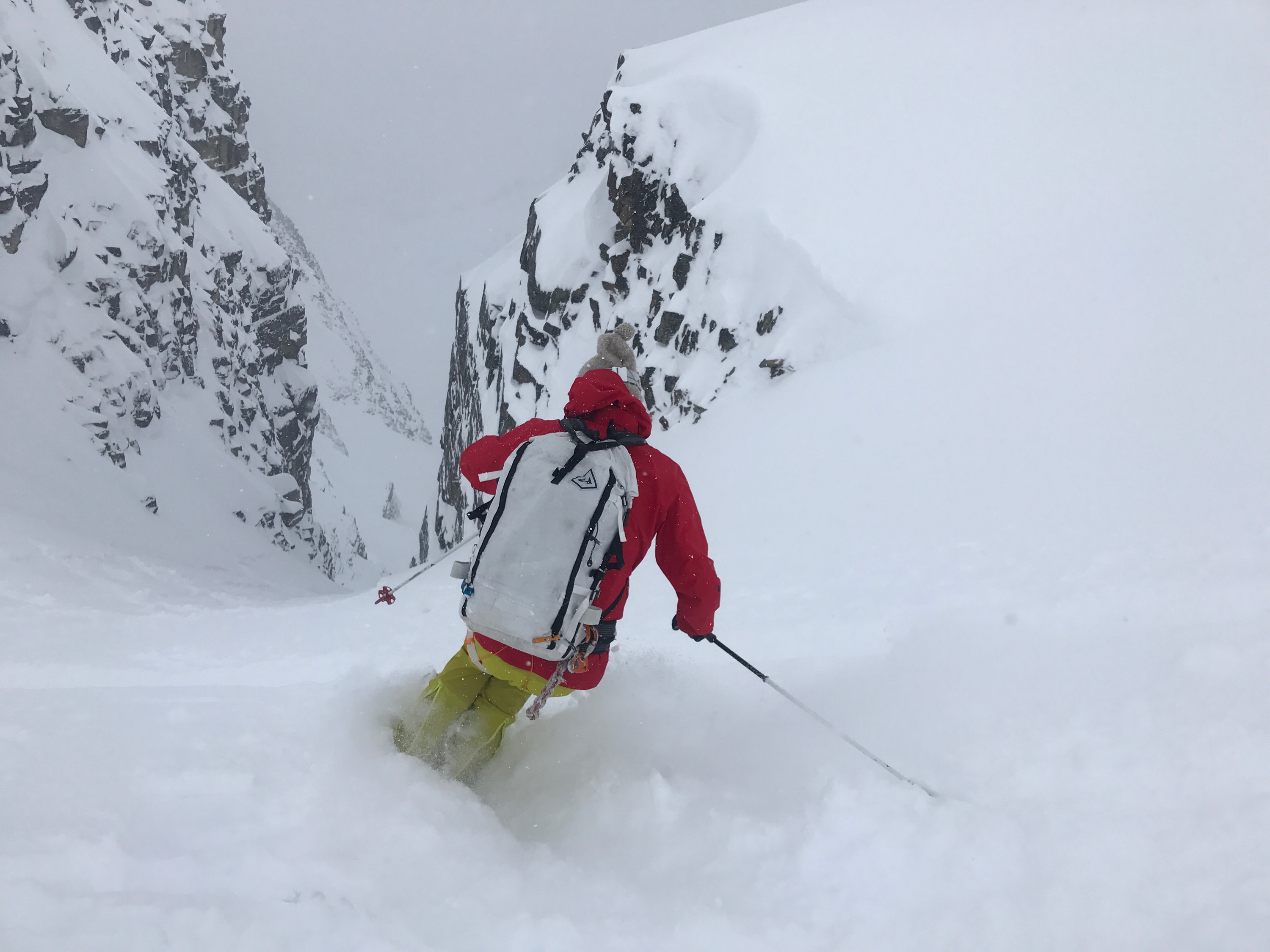 3 years later I am full-time guide, working in all three guiding disciplines; Alpinism, Rock Climbing, and Ski Mountaineering. I mainly work out of the Tetons guiding for Jackson Hole Mountain Guides, taking the public up the infamous Grand Teton in the summer and guiding backcountry skiing in the various powder stashes there as well. I also guide technical rock climbing in the Red Rock and guide expeditions on Denali in the spring to fill the off-season in Jackson.
My foundation is the AMGA, with whom I have taken my Rock, Alpine, Ski, and Ice courses and now was fortunate enough to have received a full scholarship for my Advanced Ski Guide Course and Aspirant Exam from Brooks-Range Mountaineering. Subjecting myself to these courses has given me the opportunity to emulate the instructors on how to keep my clients, the public, and myself safe while recreating. How we manage risk in this industry and on these courses shows the professional side of how to keep this career a reality. It is a goal of mine to become a Certified Mountain Guide for the validity of seeing if I can be given an objective and execute all of the criteria graded on. It is a foundation for me with having limited mentorship in the past and now guiding full-time. I subject myself to it to become better at my career and to keep an open mind to learn from everyone; because it's not just the instructors we learn from on these courses and exams.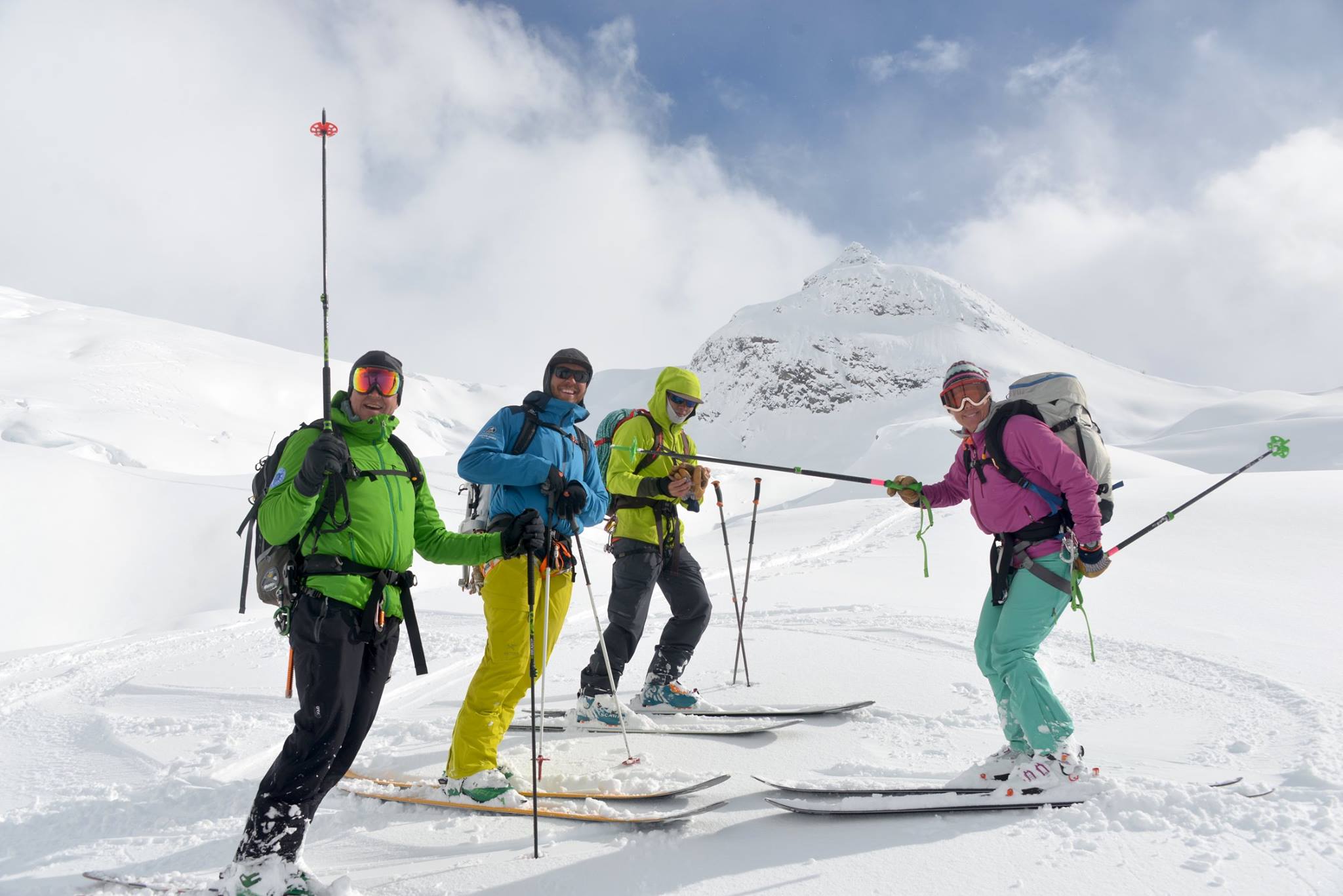 The Advanced Ski Guide Course and Aspirant Exam was held in Rogers Pass, BC. The first few days are part of the exam portion being tested and timed on drills shown in the Ski Guide Course. The three drills are: an avalanche transceiver search finding 3 beacons in under 7 minutes, a technical rescue sled lower, and a shelter. Once these tests were completed the time was transitioned to a course where the instructors gave suggestions and demonstrated glacier travel, as we would be spending time in crevassed terrain. Then the last three days we were given objectives to guide and be examined on.
With passing the course/exam I'm very fortunate that the AMGA and Brooks-Range Mountaineering has given me an opportunity to be a steward for the guiding community. The craft of being a mountain guide is a demanding career and I hope to always be willing to learn and keep progressing. I'm looking forward to taking the exams, to test myself and see if I can make the right guiding choices and be held at a standard.