Emilie Drinkwater on receiving the Julie Cheney Culberson Educational Fund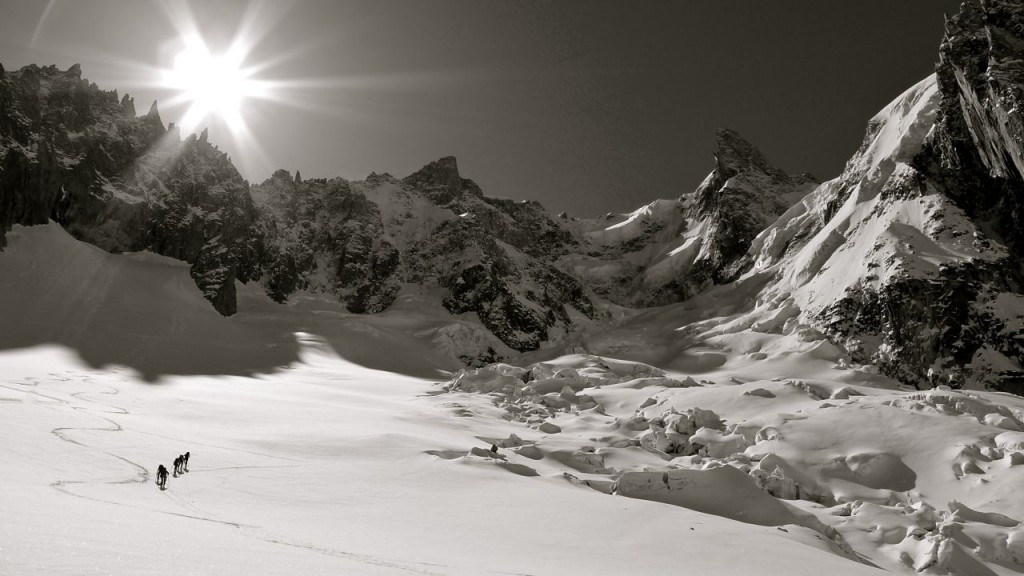 Photos, video, & text by Emilie Drinkwater
Today is the first day of the ski season. It's far too early for good conditions, but I'm ready to get out anyway, to slide around on the dusting of slush that covers barely frozen grass and leaves. I've been on snow every month this year but I haven't been on skis since I left Chamonix at the end of my Advanced Ski Guide Course last April. I spend a lot of time thinking about and looking forward to skiing, and yet I've struggled to write this essay for months. What is there to say about my AMGA Advanced Ski Guide Course? It was good? I passed? I got to spend a phenomenal if not financially stressful month in the Alps?
But I guess there is a whole lot more to it than that. As I plan my winter guiding season and head into what I hope will be my final Ski Exam this spring, I've been thinking a lot about how to be a better ski guide, how to improve my skills, my skiing, and my guiding…because no matter who you are, there's always room for this; it's how we stay on top of our game for a lifetime of work in the mountains. With improvement in mind, I'm forced to think about mistakes. Not just mine but those of my peers, too. Mistakes, after all, are usually where we learn the most. And with that, here are some ways things go wrong: *Note – If you're getting ready for a course or exam this year, this might be useful!
It's easy to get caught up in beta spray, but be very wary of the information you receive. On upper level AMGA courses and exams, guides should be able to sort through and decipher the often massive amounts of beta that exist for an assigned objective. Be able to make your own decisions; terrain alone should be able to guide you, but so too should instinct. I try to reserve beta as the last piece of the puzzle.
If something doesn't feel right, it probably isn't. With experience comes intuition. Trust it!
Mountain guiding (including ski guiding) is heavily based on judgement, not only protocol. Just because you always do something one way, doesn't mean that's how it should always be done. Be prepared to be flexible and adaptable in your decision making, navigation, and terrain selection. With this also comes knowing your guest; some people like to go big, while others want a fun and paced day of low-angle skiing. Know the difference.
If you were about to undergo some kind of risky medical procedure, how would you feel if your surgeon seemed uncertain, hesitant, or confused about what was going on? Probably not that great. So, be confident…but only if you really know what you're doing (which you probably do if you're on an exam). From my experience, real clients expect (at least subconsciously) their guide to carry a high level of poise and certainty about the decisions they're making. Just know the difference between this and arrogance. Because there is a big difference.
You've heard it a million times, keep things simple and guide as you would guide. The second you attempt to do something fancy is usually when the mistakes occur. Which is not to say you shouldn't use your high level of skill if applied correctly. But if you're not totally proficient at something, an exam is really not the place to test it out. Trust me! It might work and be awesome, or it might not and you'll get a Marginal.
A big thanks to the AMGA and the Julie Cheney Culberson Educational Fund for helping further my training, education, and experience in the mountains.