High Altitude Symposium Highlight of AMGA Annual Meeting for Many
Posted on October 29, 2013 by AMGA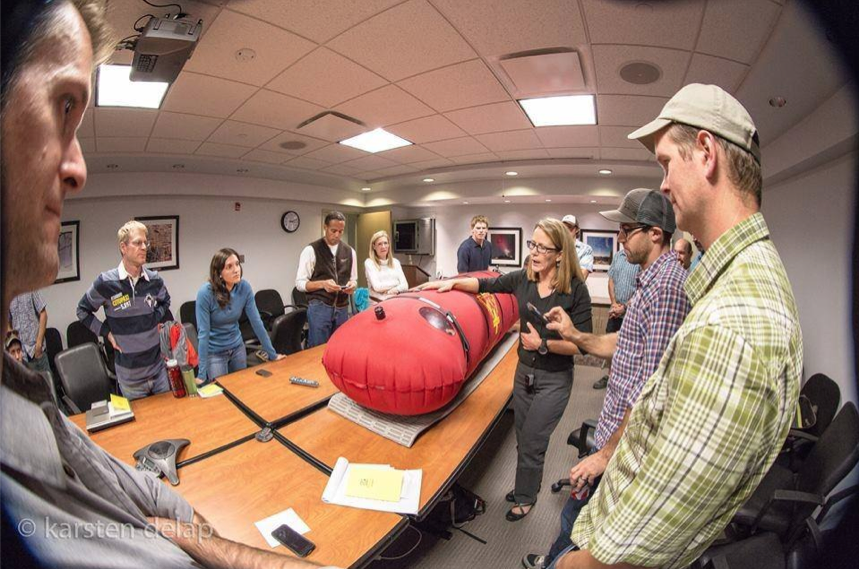 At this year's Annual Meeting, the AMGA took the educational opportunities they offer to guides to the next level by organizing and hosting a one-day seminar on advanced mountain medicine for guides. Called the Advanced Mountain Medicine for Guides, it brought together experts in the medical industry with an audience of professional high altitude and aspiring high altitude guides. The course addressed the need for specialized education on high altitude illness, an objective hazard that the AMGA felt deserved special attention. The first of its kind, the Symposium exceeded expectations of many participants.
According to the American Alpine Institute's Director of Operations Jason Martin, this was the first time guides have come together as a large group to look at these issues. "There's never been anything like it; it was awesome," Martin said. "If I had known how good it was going to be, I would have sent every guide on staff to it."
Benegas Brothers Expeditions owner Willie Benegas agreed, adding that one of his highlights was meeting Dr. Peter Hackett, the Director for the Institute of Altitude Medicine and founder of Denali Medical Research.
"Dr. Hackett has done an amazing amount of work for many years, but there was very little real communication between him (and the other doctors and scientists) and the guiding community," Benegas explained. "In my 20 years of guiding, this was the first time I had well-known doctors speak to me about the problems of high altitude sickness and how to prevent it. It was really unique."
Both Benegas and Martin agreed this was the best Annual Meeting they had attended. Said Martin, "To create a venue for guides to talk about things that affect a large group of guides… that's the type of thing the AMGA was designed for."
Read more about the High Altitude Symposium in the next issue of the GUIDE Bulletin, to be published later this fall.