Mark Kelly Publishes Ski Guidebook to the Rockies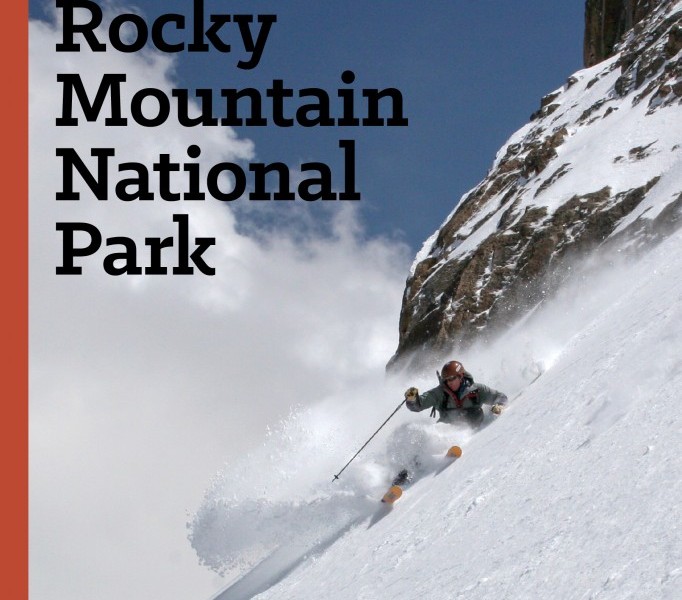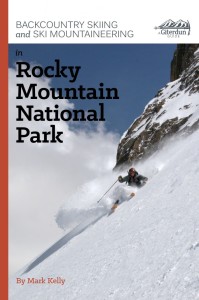 AMGA Ski Mountaineering Guide Mark Kelly released his new ski guidebook, "Backcountry Skiing and Ski Mountaineering in Rocky Mountain National Park," with Giterdun Publishing in November 2013. We recently caught up with Mark to chat about his book and learn more about his guiding life.
AMGA: When & why did you start skiing?
Mark Kelly: My first exposure to skiing was around age 9 through my stepfather, who was a Tenth Mountain Division soldier. I started skiing on my own around age 16 as an extension to alpine climbing; I first used skis to access remote ice climbs and soon discovered that the skiing was often the most fun portion of the day
AMGA: What is your background with avalanche education and guiding?
MK: My avalanche education started in mid 90's with recreational courses. I completed my first Level 3 course in '99 with AAI, and I first began guiding with Pikes Peak Alpine School in 1996. I began guiding full time with Colorado Mountain School in 1999. I am currently based in Haines Alaska, where I am an Alaska Heliskiing lead guide, primary avalanche forecaster, and lead instructor for the Alaska Heliskiing guide school.
AMGA: How did you get involved with the AMGA?
MK: CMS strongly encouraged me to participate with the AMGA, and most of my friends and colleagues were already involved with the AMGA and encouraged me to pursue my ski mountaineering certification.
AMGA: What has inspired you over all these years to backcountry ski?
MK: Backcountry skiing for me has always been a very cerebral pursuit with an extremely enjoyable social aspect. Backcountry skiing and ski mountaineering involve an inordinate amount of planning, preparation, intense training of both your body and your mind, and an unusual awareness of self. These aspects coupled with the rewards of time spent seeking adventure with friends makes ski mountaineering and backcountry skiing the finest of activities I can imagine.
AMGA: How did you get into avalanche education?
MK: I was first introduced to avalanche education as a recreational student. I was captivated by how much there was to learn and even more by how much could only be learned through experience. By immersing myself into a number of educational courses I began to recognize a fraternity of professionals that were truly passionate about conveying their considerable knowledge. I have always been impressed by outstanding instructors that not only knew the information they were teaching, but who also had the passion that inspired students to continue to seek knowledge. Some of these instructors and many others became my mentors and instilled in me a desire to share my knowledge and encouraged me to cultivate my teaching skills. It is always pleasing to have a mentor tell you that you are doing a great job; it is far more rewarding to see a student grasp a concept, apply it appropriately, and utilize skills gained from time with me to seek out adventure in a responsible manner.
AMGA: What inspired you to write this book?
MK: I had been collecting the information over 15 years of skiing and guiding in RMNP always wanting to do a guidebook. The catalyst for me to put pen to paper was a very bad accident on the upper East face of Longs Peak, which left my partner and I with severe frostbite injuries. Unable to work, and caring for my very badly injured friend, the period of recovery from that incident was the most trying period of my life. As an escape from the situation at hand and as an act of catharsis to keep myself from spinning into depression, I began to organize the information I had been collecting for a decade and a half. Before the completion of this book I suffered two more catastrophic injuries that changed the path of my life even more. Thanks to Giterdun Publishing, my book became a reality and I held the finished product in my hands almost two years to the day from the Longs Peak accident, having this book completed provides me with closure to a two-year chapter that was the worst time of my life. I hope this book inspires many to seek adventure in a place they previously not considered and to share those days with the best of friends.
AMGA: Is there anything I'm not asking that you want to share with me.
MK: A few things that I think are special about my book are:
Most Colorado ski guidebooks are only spring ski mountaineering. My book has routes for all abilities and all season from November to July, it is unusual for books like this to have powder skiing as well as serious ski mountaineering routes.
I was very happy to find photos for the hidden Valley portion of the book that are all from the heyday of the ski area. All of the photos in that section are authentic nostalgia pictures from the 60's and 70's
At the end of my book there are three challenges. My first guidebook to RMNP was Bernard Gillett's original Grey book, which at the back, after all of the routes, had the Longs Peak Triathlon. I always thought that was such a cool thing to have a challenge like that at the end of a guidebook. So, in the back of my book are three serious challenges for the reader to attempt.
Check out Rob Coppolillo's review of the new book on Elevation Outdoors' website by clicking here.
Plus, purchase the book by clicking here.