Goodbye Matthew Hegeman
Posted on December 5, 2014 by AMGA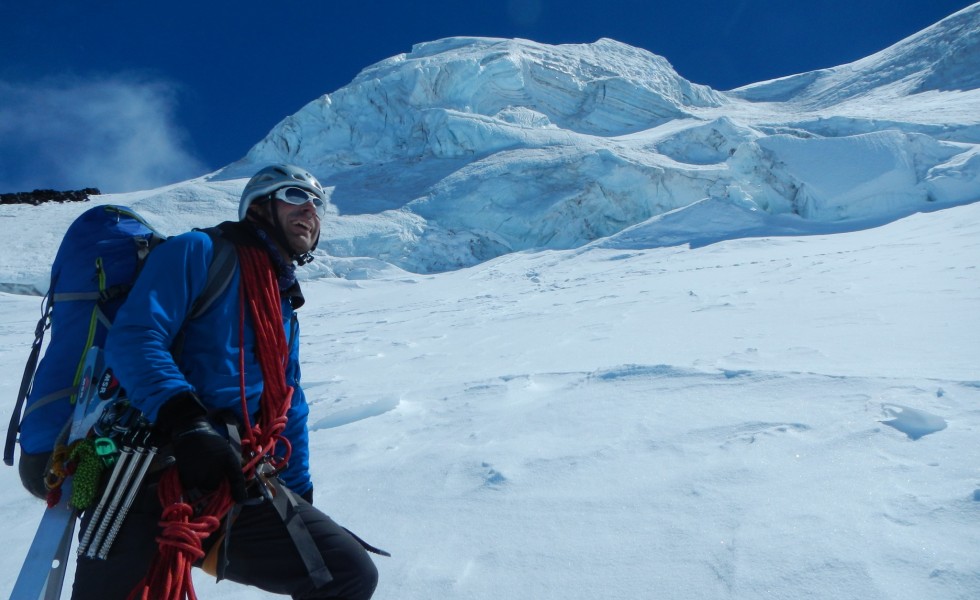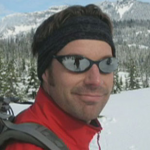 By Jonathon Spitzer, American Mountain Guide/IFMGA Guide
There have been lots of stories and memories about my good friend, Matt Hegeman that I have read on social media. But this quote shared by a fellow Alpine Ascent's guide really sums up Matt's personality for me. Recently at a college commencement ceremony, Navy Seal Admiral McRaven said: "If everyone in the graduating class of 2014 changed the lives of 10 people, and those people changed the lives of 10 more people, 800 million people would be reached in 125 years. The next generation after that could change the entire population of the world: 8 billion people." Matt changed the lives of many more than 10 people, including me and the entire staff at Alpine Ascents."
My name is Jonathon Spitzer, I was a co-worker of both Matt Hegeman and Eitan Green, and Matt was a close friend of mine. Matt started guiding for Alpine Ascents in 2008, where he quickly transitioned into a leadership role because of his personality and technical skills. He proceeded to lead expeditions around the world for Alpine Ascents and several other guide services. Matt was a great climbing partner and held a big presence in the climbing community. He inspired other members around the globe to follow their dreams in search of their true passion.
I've lost acquaintances to the mountains, but I've never lost a friend as dear to me as Matt. This loss has hit me hard, and it has caused me to deeply reflect on my career, my choices in my life, and my relationships with those closest to me. I've remembered my adventures with Matt and the laughter; the BS'ing we use to do while drinking whisky; and our road trips through the Utah desert where the memories are not so much about the beautiful sand stone towers we climbed, but more about the friendship we had created. I've thought about the first time I met Matt, and I can still see that big friendly smile and hear the sound of his voice telling funny stories. I've reflected about the times we have guided trips together, where Matt was great with clients and he inspired me to be a more patient teacher. Matt was never one to skimp on safety, and it was obvious to all those around him.
Matt was a passionate climber, but he was also an incredibly devoted husband to Ericka. Matt always talked about her to his friends, colleagues, and clients while working, and it was all too evident of the true love they shared. Through he loved the mountains; he loved his wife even more. I was always trying to get Matt to come on more climbing trips with me, but he often turned them down in favor of spending time with Ericka. I was quite jealous, but it is obvious that she is better looking then me and, of course, doesn't smell as bad as me in a tent. In fact, Matt was so happily married that he eventually convinced me to tie the knot with my significant other.
This loss has hit our tight knit community incredibly hard, but I want to celebrate Matt's life. He followed his dreams and lived in the moment, whether that was in the mountains somewhere around the globe or spending time with his wife, Ericka, and dog, Zoey. Matt has brought us all together at this moment to remind us that it is possible to follow our dreams and live a meaningful existence. Through the sadness I want to remember that Matt's spirit will continue to inspire me to dream big. These thoughts bring me peace, comfort, and hope. I encourage you all to follow Matt's lead on the rock, and in life by helping change and inspire the lives of 10 different people. Matt, your tribe will not forget you and your soul will live on in our dreams.