Millet Trilogy Synth'x Down Hoodie Review – By Josh Kling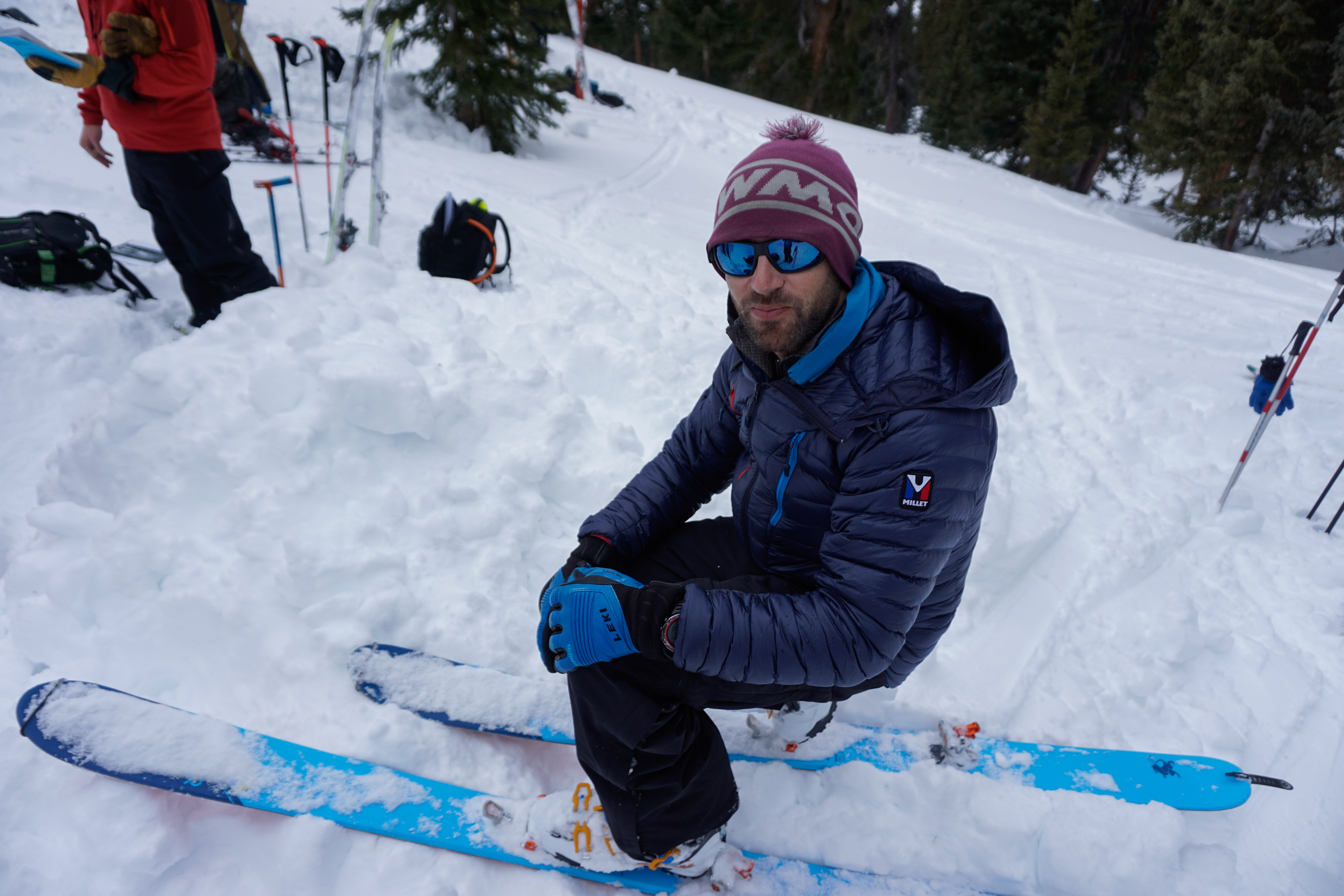 Every outdoor endeavor from spring to fall and the middle of winter needs some sort of puffy coat.  This is especially true when working high in the San Juan Mountains in the middle of winter.  This past fall, just before winter started, I received a Millet Trilogy Synth'X Down Hoodie.
Since the fall this jacket has been with on four separate hut trips for a total of 17 nights in huts (all on Red Mountain Pass at approximately 11,000ft in the San Juan Mountains), seven AIARE avalanche courses (six level 1s and one level 2), and six days guiding ice climbing in the Silverton and Eureka area (11,000 – 12,600ft).  Despite my initial hesitation, the jacket has grown on me and become one of my go to pieces for winter travel.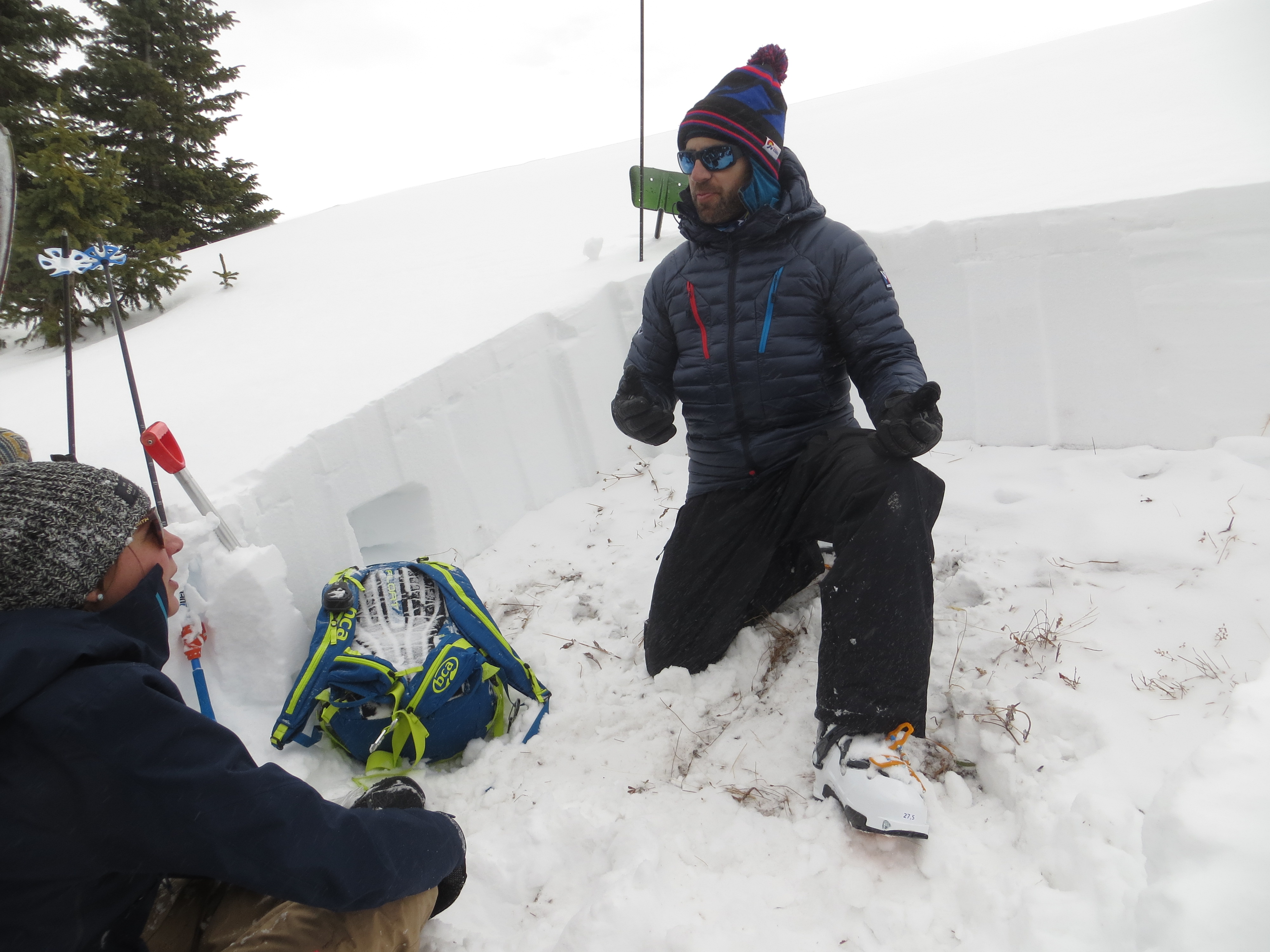 FIRST IMPRESSIONS: My first impression of the jacket was the peculiar fit.  I got a size medium.  I am typically a medium across the board, one brand to the next.  When I first put the jacket on it seemed tighter than I expected for a down belay style coat.  It was tight in the armpits and tight in the sleeves.  When I raised my arms (as if climbing) the sleeves did not move at all, nor did the tail. This led me to believe I was in the correct size.
This jacket is part of a quiver of puffy coats.  It's ideal home is Colorado in the winter.  It is not an expedition coat for high altitude, not quite warm enough for standing and belaying for hours on end in the Ouray Ice Park, and a little too heavy for a summer peak coat.  But for ski hut trips, a puffy coat for while ski touring, and for hours on end teaching AIARE avalanche courses and in snow pits, this is a great coat.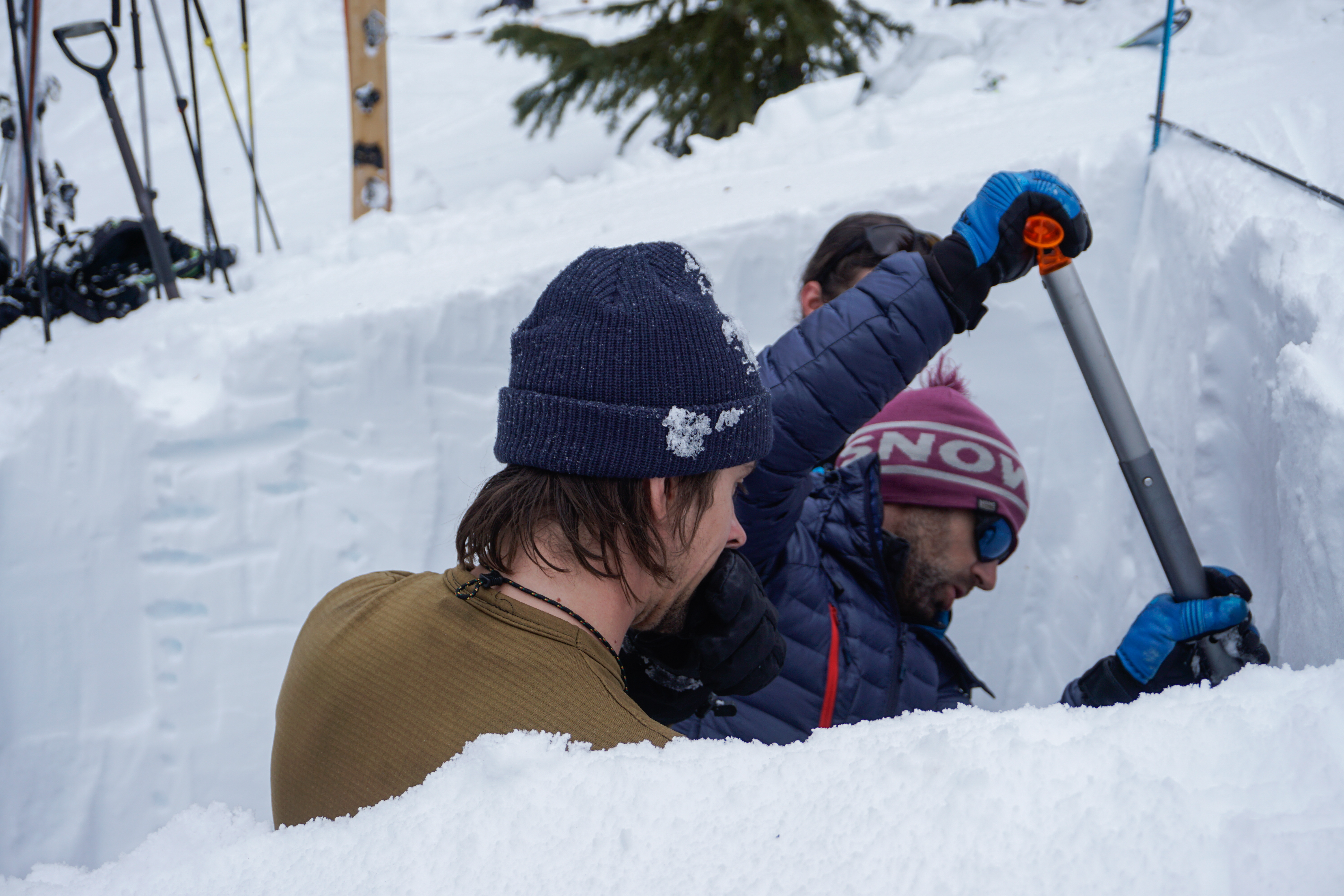 Right out of the package I loved the plethora of pockets. There are: two normal hand pockets, two high chest pockets, and one internal pocket on the left side accessible with the right hand.  I find myself most often wearing that style coat while in snow pits, while dealing with ski hut shenanigans, and while belaying on ice climbs.  The extra pockets, especially the high chest ones on the Trilogy, are awesome!
FAVORITE FEATURES: The plethora of pockets is the best feature of this jacket.  The two front normal pockets have storm flaps over the zippers which helps keep the zippers and pocket contents dry when I'm tossing snow all over the place in a snow pit.  All the pockets are nice and deep.  When I'm going in and out of them over and over, they hold small items such as snow crystal loops, thermometers, and car keys well.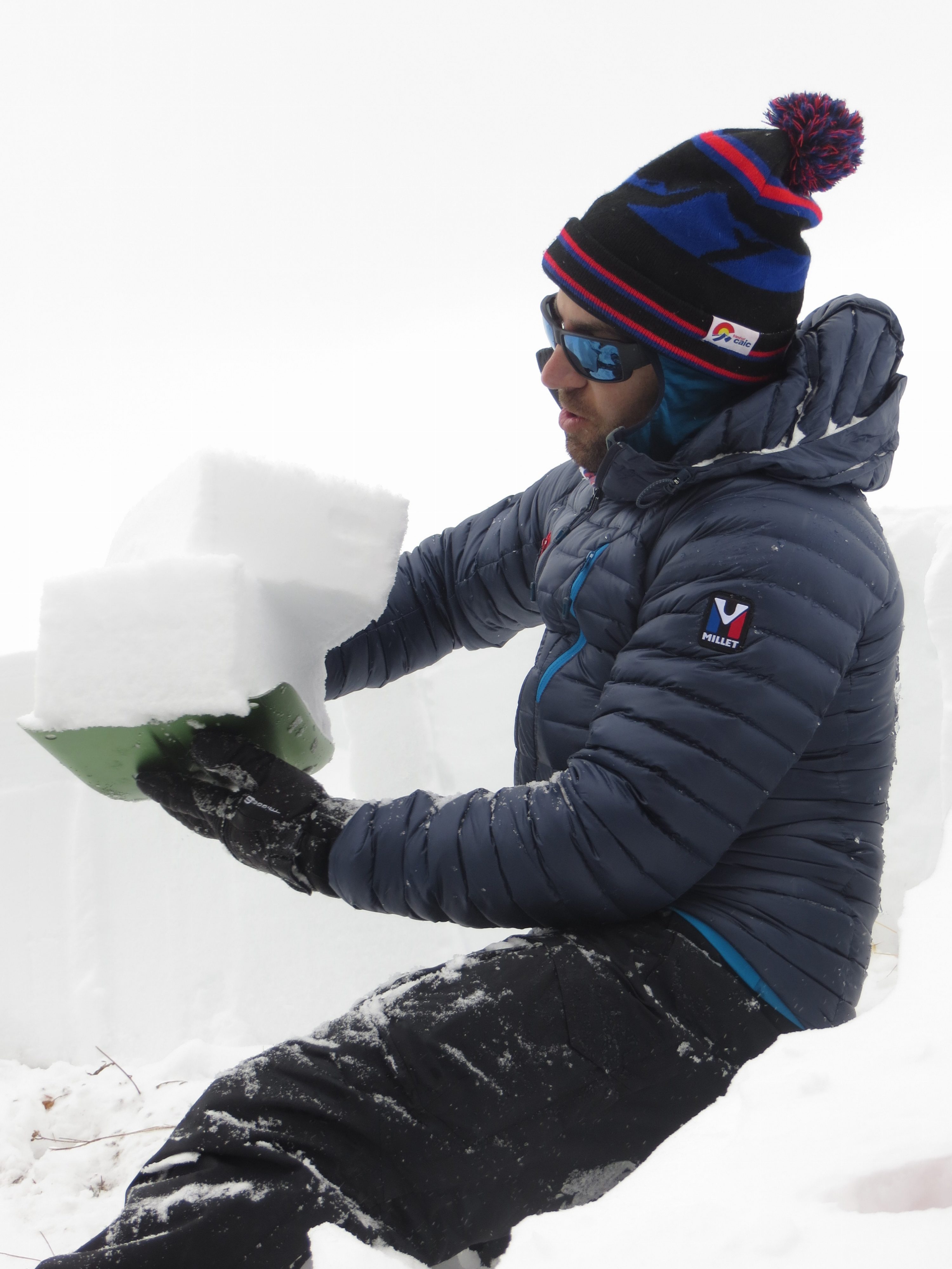 The jacket held up surprisingly well while being out in snowstorms for hours on end.  It never really wet out.  This was probably due to the Millet's Synth'X™ seamless construction and K DRY™ DOWN water repellency treatment.  Water-repellent down has become the new hit the past few years.  I've been very skeptical, up until this point.  Not only did the coating keep the jacket drier than my alternative down jackets, it seemed to dry very quickly and easily when back at the hut.  Each night I would hang it up at the hut and the next morning it would be poofed (very technical term) back up and in great shape.  The down never seemed to clump up.
For how much loft the jacket had, it was extremely light.  Millet claims this is from a double weave structure.  The double weave creates a seamless baffle design for the down insulation.  This baffle construction supposedly eliminates fabric perforation from seams while enhancing the jacket's windproof properties. Not only does it enhance tear resistance, but also shaves off grams making the jacket more packable than comparable jackets.
Overall Grade:  Overall I would give this jacket a solid "B."  The only negative was the slightly tight fit. I realize that the jacket is part of Millet's alpine fit line, so it's not supposed to be huge and baggy.  That being said, just a smidge more room would make it fit over my other layers better.  Other than that, whether skiing or climbing this is a great jacket.  It will be going on my remaining three ski hut trips including a few weeks in Canada.
Josh Kling is an AMGA Certified Alpine Guide, Rock Guide, and Assistant Ski Guide based in Durango, CO where he owns and operates Kling Mountain Gudies. He is an AIARE Level 1 & 2 course leader and instructs wilderness medical and rescue courses for Wilderness Medical Associates.