Osprey Packs Named Official Pack Sponsor of the AMGA
Posted on February 19, 2014 by AMGA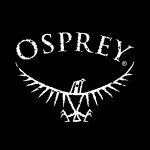 Osprey Packs has been named the official pack sponsor of the American Mountain Guides Association (AMGA). Osprey will be outfitting the AMGA's highly skilled Instructor Team with innovative, high quality gear carrying equipment.
"We couldn't be more thrilled to work with one of the most cutting-edge backpack companies in the industry," said Executive Director Betsy Winter. "Now our instructors will always have the most lightweight, durable, reliable, and technologically advanced backpacks on the market today."
Osprey makes backpacks for the full gamut of mountain sports. Ranging in size from 400- to 6,700-cubic-inches, their packs are characterized by high-quality, full suspension systems, and innovative features, such as the AirSpeed ventilation system and various storage systems.
In addition to providing the AMGA Instructor Team with gear, the sponsorship also supports the AMGA's internationally recognized education, training, and certification of aspiring and professional guides.
"This partnership really benefits Osprey because we now have the absolute best, most well-educated mountain professionals using our gear," said Osprey's Director of Marketing Gareth Martins. "Not only will we receive valuable feedback from these experts, but we are representing our brand in the best light possible."
To find our more about the AMGA's partners program, visit the Our Partners webpage.
About Osprey:
Independent, celebrating its 40th anniversary in 2014, and still anchored by the design genius of company founder and owner, Mike Pfotenhauer, Osprey Packs has long set the standard for creating innovative, high quality gear carrying equipment. The collection includes packs and bags designed to help adventurers enjoy their outdoor, biking and travel pursuits. The location of company headquarters in Cortez, Colorado, near the rugged San Juan Mountains on the edge of desert canyon country, provides a constant inspiration and a superb testing ground for Osprey products. Osprey also maintains a product development office in Ho Chi Minh City, Vietnam, near the factories where they manufacture their products, ensuring face-to-face relationships and transparency with their suppliers. In 2009, Osprey opened a design office in Mill Valley, California, a hub of design talent and the birthplace of mountain biking. All three of these offices play a crucial role in creating Osprey gear that lasts a lifetime.
About the AMGA:
The American Mountain Guides Association (AMGA) is a 501(c)(3) educational non-profit that inspires and supports a culture of American mountain craft. As the leading organization of America's most vibrant, inspiring community of climbers and skiers, the AMGA offers cutting edge knowledge and hundreds of years of collective experience that you won't get from any other climbing organization. AMGA guides and staff are the experts in the business of being a guide. The AMGA spent 30 years setting standards for American guiding, protecting the guiding environment, and organizing a powerful, unified community of climbers and skiers. And will spend the next 30 supporting future generations of guides and clients.