Packing for an AMGA Alpine Guide Course, Part 2 – By Angela Hawse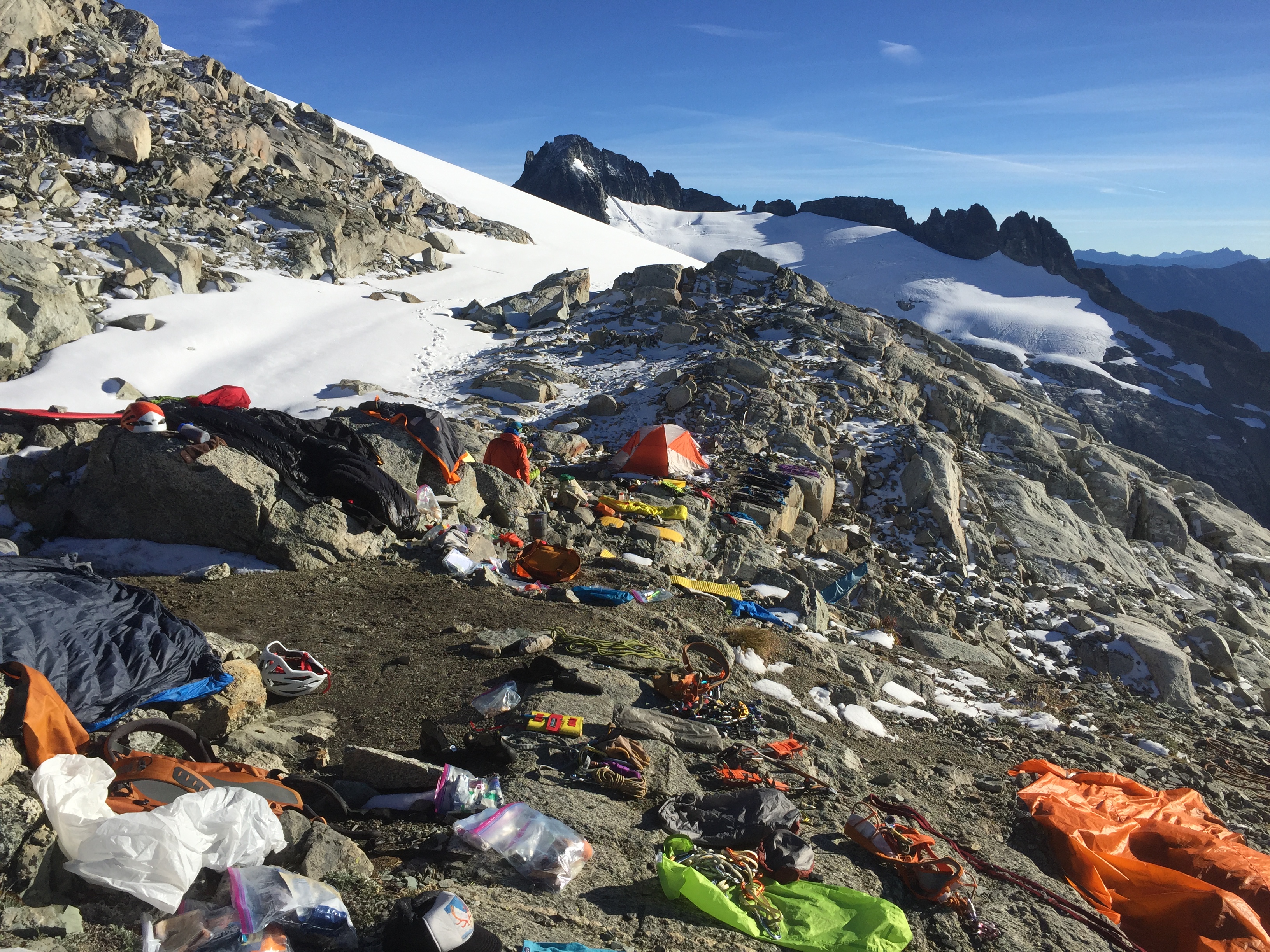 In Part 2, I'll cover navigation, communication, and overnight essentials. If you're flying you'll have to make decisions on every piece of gear and it's versatility before you cram it into your duffle/s. My hope is that these tips on what I bring and why, will help make sense of any questions you might have. As always, look at the weather forecast right before the program, because an unexpected cold front could make that light bivy kit you packed suck valuable energy you need for the program by shivering all night.
PART 2: NAVIGATION, COMMUNICATION, AND OVERNIGHT ESSENTIALS
Guide Notebook – Brooks Range makes a great case that hold pencils, with sleeves for SOAP notes, map tools, etc. Combined with a Rite-In-The-Rain 311 notebook, this is standard kit.
Altimeter Watch – I have had several Casio Pathfinders, which I stick with because they don't ever need a battery replaced (solar charges on your wrist) and they always read atomic time.
Guidebooks – Photos on your smartphone of topos/route descriptions and apps like Mountain Project are useful additions to the guidebooks.
AGC Course Manual – Many print and bind the PDF. Most copy shops can size it down to half-size for reference.
USGS 7.5 Topo Maps or Specialized Area Maps at 1:24,000 scale – Yes, we still use maps and you should have the appropriate selection for the course area.
Compass – Suunto's MC-2 or something comparable with a mirror and adjustable declination.
GPS – Most use a smart phone but knowing how to use a GPS is crucial and in many remote alpine areas a GPS is part of a guide's standard kit.
Map Tool / UTM Grid Reader – Brooks Range or REI's Card work well.
Communication Devices – This depends on your course area and what works where. Your instructors will carry VHF/UHF Radios and a Satellite phone if there is no reliable cell service. At a minimum you should have a cell phone (smart phone is the standard) with additional portable power such as as Goal Zero's Flip 10 or 20 and a charging cord. The combination of communication devices I use that helps keep costs manageable is:
– iPhone 6 – 64GB with a LifeProof case. Doubles as GPS and Camera.
– Delorme InReach SE – Iridium Satellite Communication Device w/ Basic Plan w/ Annual $12/month Safety Plan (device and set up additional).
– UHF/VHF Radio – I have an AnyTone AT-3318UV but many options exist and you aren't required to have one on the AGC. I also have a HAM license.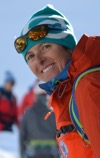 With 25 years of mountain guiding experience, Angela is one of the most experienced and active women in the profession. She was the 6th woman in the U.S. to become a fully certified IFMGA Mountain Guide through the AMGA. Angela's based in Ridgway, Colorado but travels the world for work and play.