GORE-TEX® Scholarship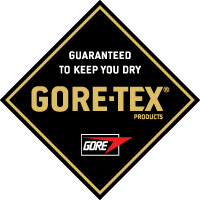 As AMGA's only Platinum Diamond Partner, W.L. Gore & Associates continually pledges support to AMGA guides. Gore works closely with AMGA guides in the field to test products, features IFMGA/AMGA guides in their advertising campaigns, and provides financial support as a testament to their commitment to excellence in the outdoor industry.  As the largest AMGA supporter, GORE-TEX funds a scholarship to an eligible candidate each year, helps to keep tuition costs down, and Title Sponsor of the AMGA Annual Meeting.
To apply for scholarships, please visit the main scholarship page.
Max Lurie was the 2015 GORE-TEX® Scholarship recipient. Check out his testimonial by clicking here.